Dana White hopeful Tony Ferguson retires with UFC 296 loss to Paddy Pimblett: 'That would be a wrap'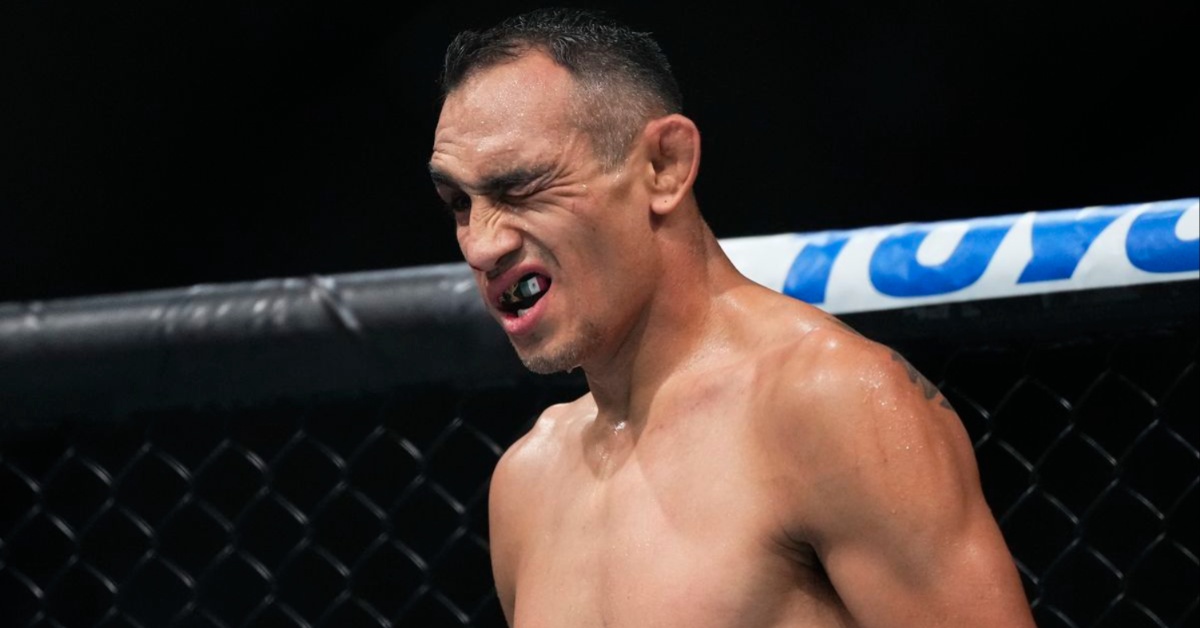 Dana White has claimed that he's hopeful veteran former interim lightweight champion, Tony Ferguson would call time on his storied mixed martial arts career if he suffers a seventh consecutive loss at UFC 296 in December, as he defends his matchup against the surging, Paddy Pimblett.
Ferguson, a former interim champion at the lightweight limit under the banner of the UFC, is slated to return to the Octagon at UFC 296 in December, taking on the returning former Cage Warriors featherweight champion, Pimblett over the course of three rounds.
Last featuring at UFC 291 back in July in Salt Lake City, Utah, Tony Ferguson dropped a third round arm-triangle submission loss to Bobby Green, marking his sixth straight defeat since a 2019 doctor's stoppage TKO win over Donald Cerrone. 
And reacting to criticizm of the matchmaking between Ferguson and Pimblett, UFC CEO, White defended the matchup, praising Ferguson's recent performances.
"I think a lot of people think that Paddy (Pimblett) is unproven, and I think a lot of people feel that Tony (Ferguson) isn't in deep water like he's been in, in his last several fights," White told assembled media after the Contender Series. "I think the matchmaking and the timing on this fight is excellent and couldn't be more perfect."
"If you look at Tony's last few fights that he's fought, he looked damn good before the (Michael) chandler finish, and every fight that's fought on the last two, three fights," White explained. "He looked damn good right until the end. So, it's fun, interesting fight with two fun and interesting characters."
Tony Ferguson expected to retire with UFC 296 loss to Paddy Pimblett
However, according to White, Ferguson should really consider calling time on his career should he slump to a seventh straight loss in his return against Pimblett.
"I would let Tony make that decision, but I'm sure if he loses to Paddy, he would probably look at calling it," White explained. "He's had a great career. Done a lot of things, had a lot of big fights. That would probably be a wrap for him. Hopefully." 
Can Tony Ferguson snap his losing skid in December against Paddy Pimblett?