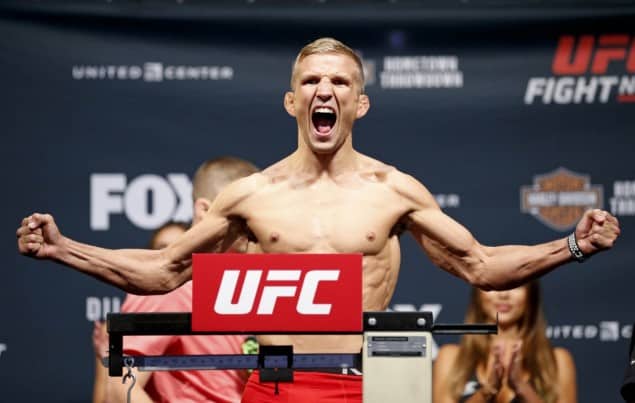 Current UFC bantamweight champion TJ Dillashaw is making a big change for his next training camp as he has parted ways with Team Alpha Male and will begin his next camp with a new team in Colorado.
Dillashaw provided the following statement to MMAFighting.com:
"In regards to my upcoming fight camp, I will be doing my training in Colorado. The last six years at Team Alpha Male have been irreplaceable, and my brothers there will forever be family to me. I thank each and every one of them for helping me along the way and being a part of this journey we've shared. This is not the end of being a part of the Team Alpha Male family, but a new chapter in my career.
"I will be spending my next full training camp with Team Elevation as they've offered me an opportunity that I couldn't pass up, with an incredible coaching staff and state of the art facilities."
"I want to thank everyone for the continued support as this has not been a decision I've taken lightly."
Everyone knows that Team Alpha Male has had some issues as of late. Specifically with Urijah Faber and Duane Ludwig.
After having some heated words, Ludwig, who was the striking coach at the gym, left the team.
Faber, the founder of Team Alpha Male, issued this statement:
"We are sad to see [Dillashaw] go, but we're excited about the next set of champion being developed at Team Alpha Male."
Dillashaw is scheduled to fight Dominick Cruz in January at UFC Fight Night 81.
If you enjoyed this story, please share it on social media!