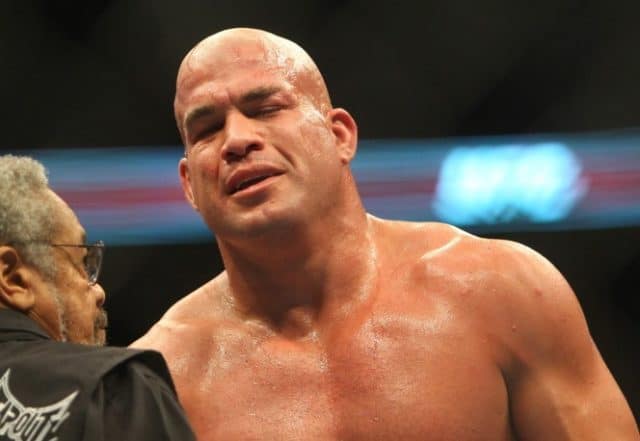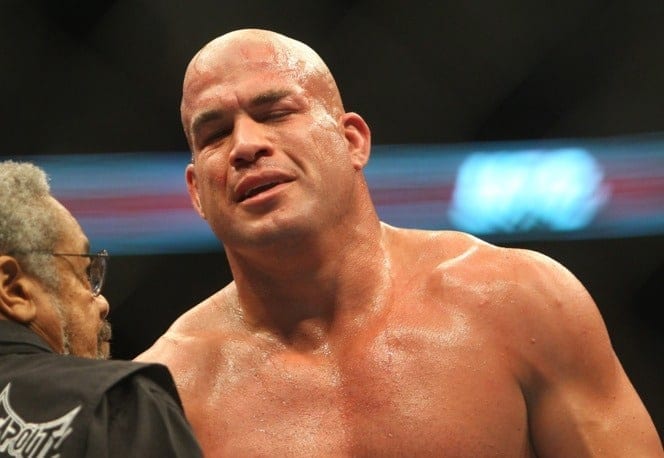 Tito Ortiz has high expectations for the PPV buyrate for his trilogy fight against Chuck Liddell this weekend.
It appeared that Ortiz finished up his successful career when submitted Chael Sonnen at Bellator 170 last year. Prior to that, he had won two of his three previous fights. However, his retirement came into question when his fellow former UFC light heavyweight champion posted a picture to Instagram.
The photo was of the two facing off. This led to fans speculating that Liddell might come out of retirement for a third fight with Ortiz. At first, Ortiz shot down the possible fight down. He stated he didn't need the money but would lend Liddell some if he was in need. However, at the end of the day, the fight got booked.
While doing a recent interview (H/T to MMAMania), Ortiz gave his projections for how many buys this fight will do on PPV.
"To be a real success a low number, 200? I mean, that's shootin' super low. If me and Chuck do 200,000 PPV buys, we shouldn't even be in the business. I think this thing knocks it out of the park."
Ortiz continued by stating that he thinks they have a home run in the making with all of the fight fans looking forward to the outcome.
"I think we have a home run ahead of us, and I think all the fans at home will be interested in this fight because they want to see how this thing turns out."
Liddell vs. Ortiz 3 goes down on Saturday, November 24, 2018, inside The Forum in Inglewood, California. The main card will air on PPV (pay-per-view) at 9 p.m. ET with six bouts. The preliminary card will begin at 6 p.m. ET.
VIDEO: Tito Ortiz gives his projections for pay-per-view buys for #LiddellOrtiz3

Full interview: https://t.co/Ol2CysvMSX pic.twitter.com/uUnNk1U6Y3

— Aaron Bronsteter (@aaronbronsteter) November 21, 2018
If you enjoyed this story, please share it on social media!