Miesha Tate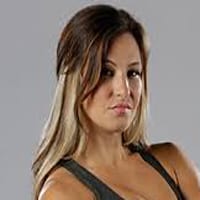 DOB: August 18th, 1986
Birthplace: Tacoma, Washington
Nickname: Cupcake
Gym: Xtreme Couture
Style: Wrestling
Weight Class: Bantamweight
Championships: UFC Bantamweight Championship
Miesha high school wrestling career
When Miesha was in high school she wanted to participate in a sport. Eventually she chose wrestling over the other sports.
It was a bit difficult getting accustomed to wrestling practice. She was one of the only girls and had to practice with the boy's team.
At first she was a complete beginner, but after four years Tate became a skilled wrestler. Miesha would go on to win the state championship her senior year.
Tate finds MMA
After high school, Miesha stopped wrestling and went to school at Central Washington University. A friend encouraged her to try MMA since she had a background in wrestling thinking she'd like it.
She and her friend both attended the university's MMA club, where the people training were wrestlers like her. Tate immediately gained a passion for Jiu Jitsu and wanted to learn more.
Tate's trainers encouraged her to fight, but she was hesitant not wanting to get hit. Reluctantly she accepted her first amateur fight.
In the fight she would control her opponent with wrestling, but didn't throw any strikes. Her opponent landed a knee on her breaking her nose in the second round. Tate's trainer would stop the fight due to her breaking her nose, but she was now driven to be a fighter.
Miesha turns pro
After losing her first amateur fight, Miesha would win her next 5 amateur fights before going pro.
She would enter the BodogFIGHT hooknshoot women's tournament.
Tate would fight two times that night winning her first pro fight by decision and losing the second by head kick
Not detoured by the loss, Miesha would win her next 5 fights before losing a decision to Sarah Kaufman. This was at a Strikeforce event, which was her second time with the promotion.
Miesha Tate in Strikeforce
After her loss to Kaufman, Tate would win two fights on smaller promotions before fighting exclusively for Strikeforce.
In Strikeforce is where Miesha made a name for herself and started gaining a fanbase. Tate would win her next 4 fights including winning the Strikeforce Bantamweight Championship. Beating Marloes Coenen by arm triangle choke.
Unfortunately Tate would lose the title in her next bout against her rival Ronda Rousey losing by armbar. She would win her last Strikeforce fight against Julie Kedzie before moving to the UFC.
Tate's early UFC run
Miesha had a rough start to her UFC run losing her first two fights. One by TKO against Cat Zingano and the other losing again to Rousey by armbar.
Not discouraged, Tate would bounce back to win 4 straight fights in the UFC.
Tate wins the UFC title
After 4 straight wins, this put Tate in line for another title shot. This time against Holly Holm who won the title by devastating head kick against Rousey.
Miesha was a heavy underdog going into the match. In the 5th round she was down 3 rounds and needed a stoppage to win.  She was able to take Holm down and lock in an RNC putting Holm to sleep to win the title
Miesha's retirement
In only title defense, Miesha would lose by TKO and also lose her last match against Raquel Pennington.
She then announced her retirement from MMA wanting to try new things and starting a family. Miesha is now the Vice President of One Championship and has had two children since retiring.