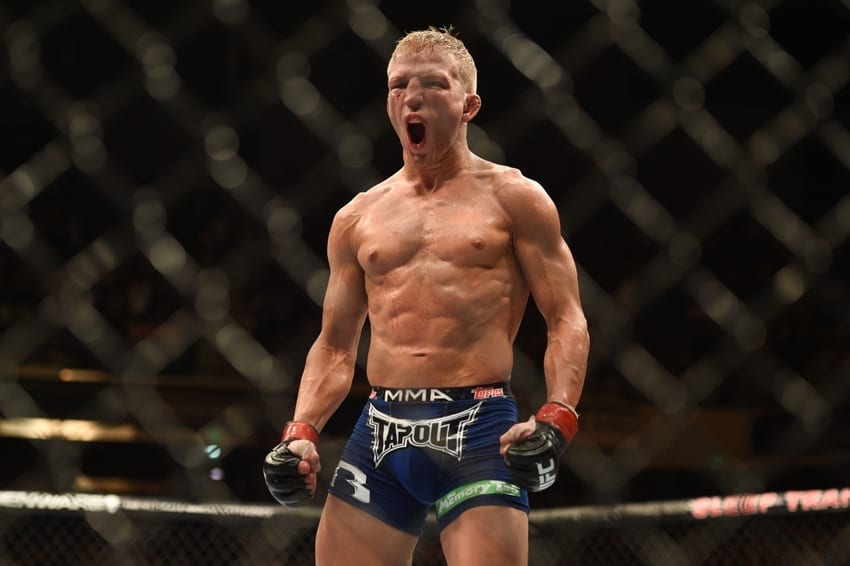 T.J. Dillashaw (14-3) had hopes of fighting Dominick Cruz in a bantamweight title rematch at UFC 207. Instead, Cody Garbrandt received a title opportunity and Dillashaw was booked against John Lineker (29-8).
"Hands of Stone" never got started.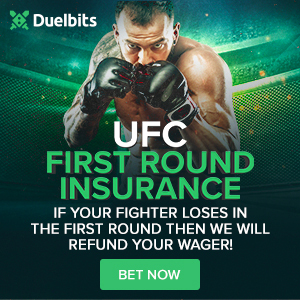 Dillashaw went for a head kick early, but missed. Lineker caught a leg kick and momentarily held onto a head lock. They returned standing and Dillashaw's headkick was caught. Dillashaw landed an illegal upkick, but the fight wasn't halted and the Elevation Fight Team member was warned. "Hands of Stone" was taken down quickly. The former bantamweight champion maintained top control.
Lineker got back up and was hit with a step-in right hand. "Hands of Stone" swarmed, but was countered with a right hand. He swung wild, but to no avail. A front kick to the body found the target for Dillashaw as the round concluded.
At the start of the second frame. Lineker stepped in for a body shot. Dillashaw took Lineker down and quickly moved to the back. He lost the position and the two stood back up. A hard body kick tagged Lineker and Dillashaw took his opponent down. Some elbows landed for the former champion. Lineker went for a kneebar, but let go. Lineker kept eating shots, while Dillashaw remained on top. Lineker had no real defense for the former champ.
Dillashaw continued to get the better of Lineker wherever the fight went in the final stanza. Lineker got clipped with countered and got taken down again. The Elevation Fight Team competitor went for a calf crank. Dillashaw went for a flying knee towards the end of the round. Dillashaw raised his hands up as the final horn sounded.
This was a one-sided affair.
Final Result: T.J. Dillashaw def. John Lineker via unanimous decision (30-26, 30-26, 30-26)