Stefan Struve vs. Antonio Rodrigo Nogueira Full Fight Video Highlights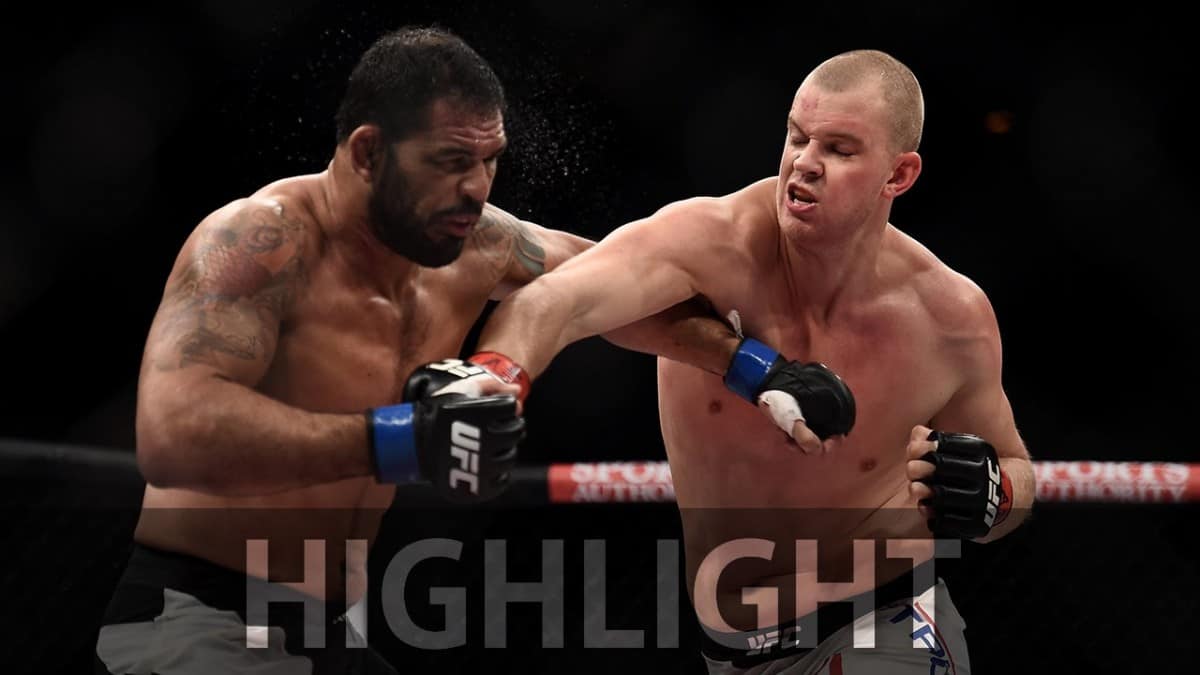 Stefan Struve took on a legend in his hometown when he met former Pride heavyweight champion Antonio Rodrigo Nogueira on the pay-per-view (PPV) main card of last night's (Sat., August 1, 2015) UFC 190 from the HSBC Arena in Rio de Janeiro, Brazil.
Looking for his first win in nearly three years, 'The Skyscraper' was also forced to endure a bout with illness that had him throwing up repeatedly directly before his fight with 'Big Nog.' But the Dutch kickboxer was able to persevere and use his noticeably improved Muay Thai skills to batter the ultra-tough Nogueira with a varied arsenal of kicks and punches to earn the unanimous decision win.
It was a hard-fought victory for Struve, one where 'Big Nog' somehow ate a seemingly endless flow of hard straight shots on the button. After the loss, his third in his last four and sixth in his last nine, the Pride FC legend announced that it was his last as he had agreed to retire.
'Minotauro' will go down as a true heavyweight pioneer in the sport of MMA, and one of the toughest fighters to ever step into the cage. For Struve, it's now time to hopefully fight his way back towards the top of the UFC.
Watch the video highlights of his long-awaited win above.