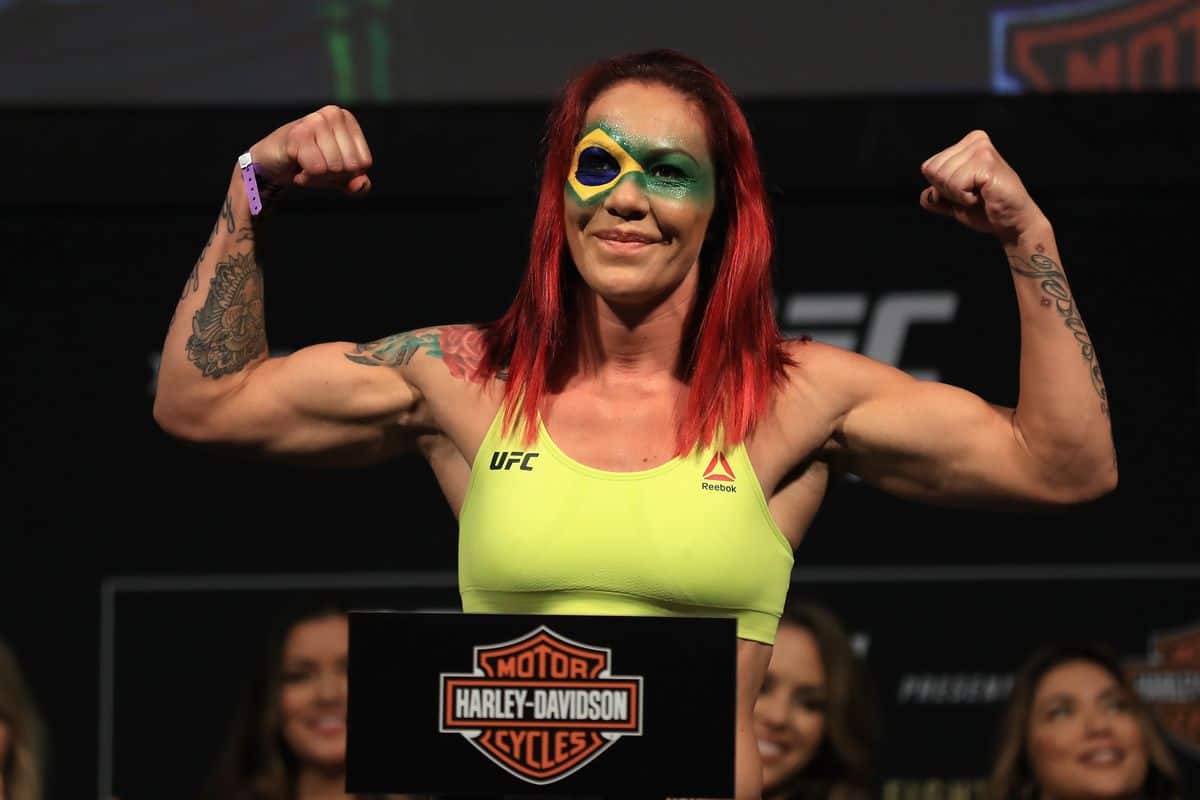 To the surprise of no one, Cris Cyborg has opened up as a massive betting favorite against Yana Kunitskaya for their UFC 222 title fight.
Kunitskaya is taking on the UFC women's featherweight champion in a late-replacement bout in the main event of March 3's UFC 222 after original headliner Max Holloway was forced out of his featherweight title defense versus Frankie Edgar. Cyborg had previously been linked to a much-discussed superfight with UFC bantamweight champion Amanda Nunes at July's anticipated UFC 226.
Before then, Cyborg will defend her featherweight belt against the relative unknown Kunitskaya and opened as a -1000 betting favorite compared to a +600 Kunitskaya. That means the challenger is a six-to-one underdog while at 10 to 1, the champion has the full and unbridled confidence from the bookmakers.
Kunitskaya is a 28-year-old Russian who will be making her UFC debut against Cyborg, an admittedly tall order.
Elsewhere, former WWE superstar-turned-fighter CM Punk will be a +200 under to Mike Jackson, himself an MMA journalist who moonlights as a fighter for up-and-comers. He was Mickey Gall's first UFC opponent in his Octagon debut and will serve as a suitable dance partner for the woefully inexperienced Punk at the June card from Chicago.
It seems that Cyborg will make a quick title defense before the rumored superfight with Nunes this summer, assuming she gets past this UFC newcomer.