Sean O'Malley Reveals Exclusive Reebok Shirt To Debut On 4/20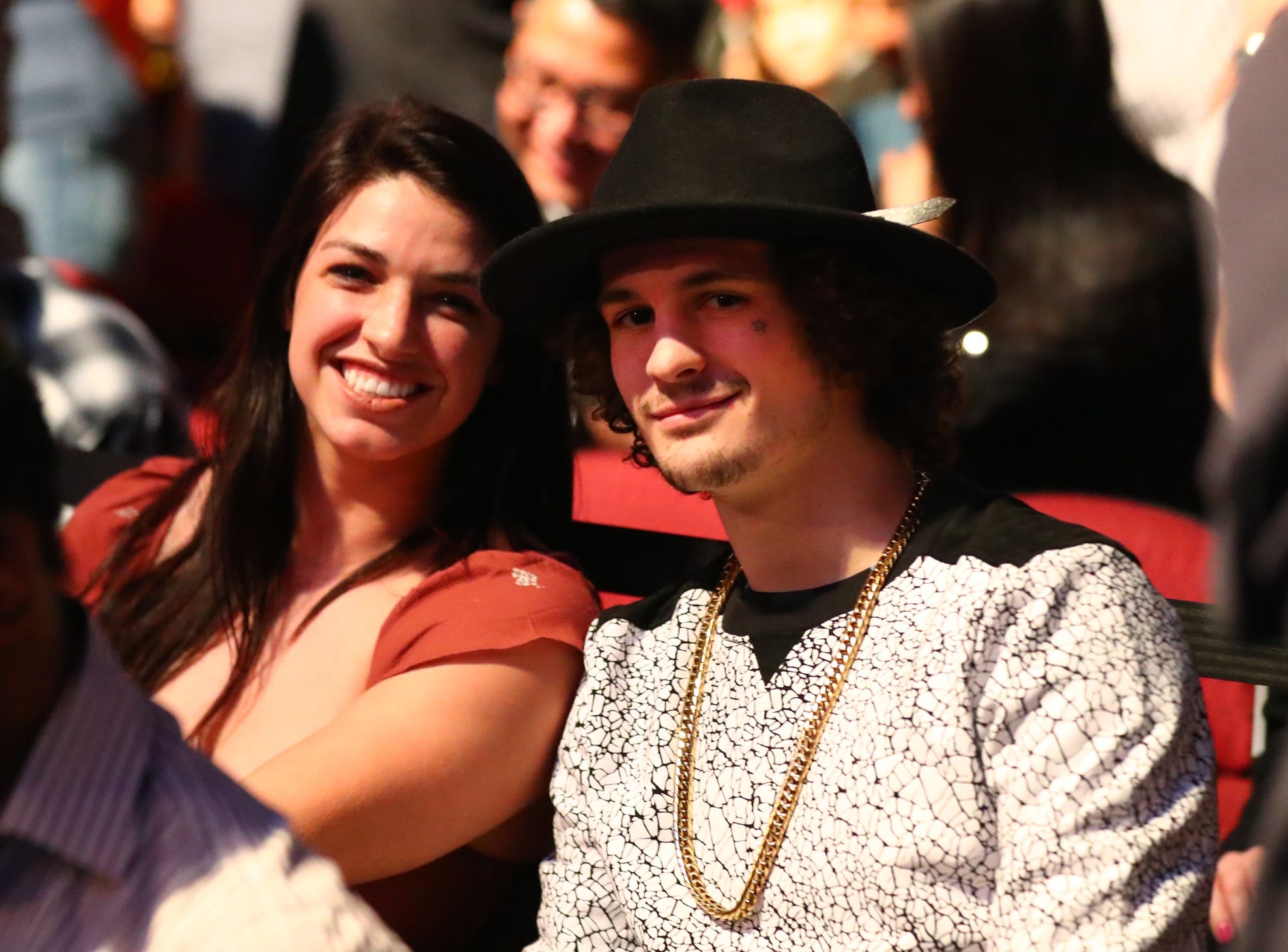 Surging UFC bantamweight Sean O'Malley avoided any potential trouble for pretending to light a joint on live TV last weekend, and now he's headed for a lucrative sponsorship deal.
The touted 135-pound striker recently revealed on this week's episode of The MMA Hour that he was the latest fighter to sign an exclusive deal with the UFC's apparel partner Reebok, and that the shirt will go on sale on a date that almost definitely coincides with his latest public appearance.
That date, of course, is this Friday, April 20, 2018, and apparently, the shirts are already selling like hotcakes:
"Actually, my manager hooked it up. I am going to sign a two-year deal with Reebok, so I am excited about that. These shirts will go on sale on 4/20 at UFC.com and MMAWarehouse.com.Reebok didn't make enough shirts to stock their one Reebok.com store."
This would only seem to reinforce the fact that the UFC is tabbing O'Malley as one of the biggest future stars after he debuted on Dana White's "Tuesday Night Contender Series" last summer, following it up with a decision win over Terrion Ware in his official promotional debut at The Ultimate Fighter (TUF) 26 Finale last December and a second UFC win over Andre Soukhamthath at March's UFC 223, a bout where "Sugar" injured his foot and required surgery on afterward.
He said it wasn't anything his "medicine" couldn't take care of during his now-classic post-fight interview with Joe Rogan, however, and it's become plain to see that a big part of O'Malley's drawing power is going to be centered around the ganja.
Based on Nate Diaz' ability to make cash outside of the octagon using the booming business of legalized medicinal and recreational marijuana, it's not a bad plan for success.