Dana White slams Merab Dvalishvili for avoiding Aljamain Sterling title fight: 'You should be somewhere else'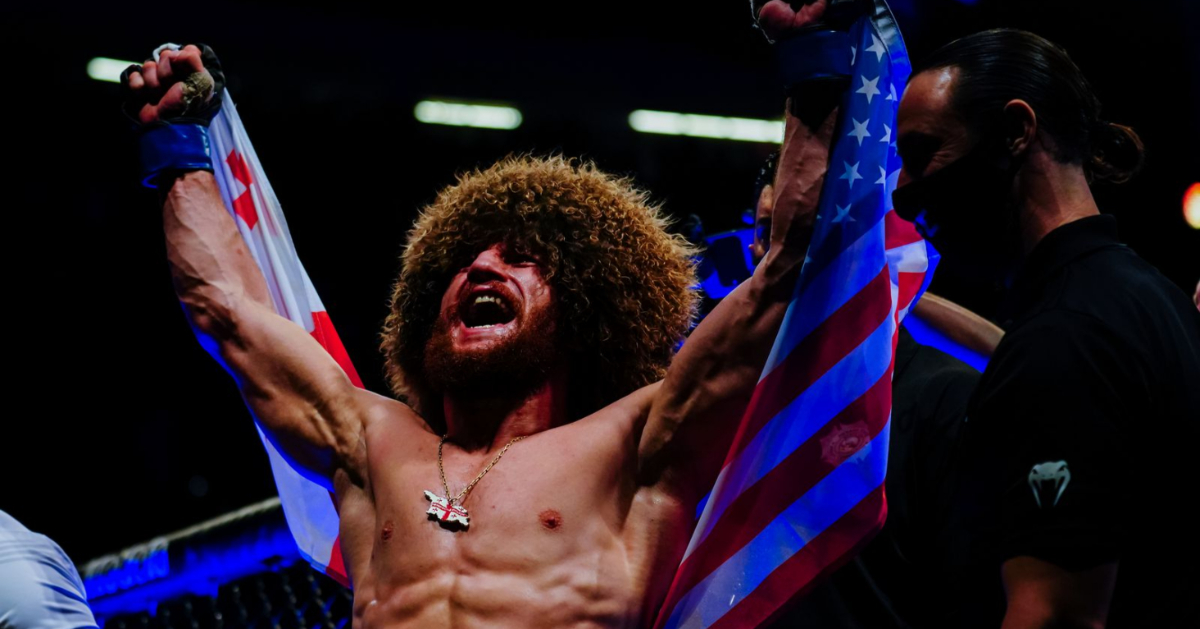 UFC president, Dana White has hit out at surging number two ranked division contender, Merab Dvalishvili – after the Georgian made it entirely clear he had no intention of fighting his training partner and friend, Aljamain Sterling, whether that be for a title or not, under the banner of the UFC.
Dvalishvili, who has won his last nine consecutive fights under the promotion's banner, most recently landed a completely one-sided unanimous decision win over fellow European talent and former undisputed bantamweight champion, Petr Yan in a March headliner.
Undergoing a surgical procedure to address a hand injury in the time since, Dvalishvili has shot down the idea of a championship fight with the aforenoted, Sterling – before the Uniondale native dropped his crown to Sean O'Malley at UFC 292 earlier this month courtesy of a stunning second round TKO loss.
Dana White claims Merab Dvalishvili should compete elsewhere
Questioned about his thoughts on Dvalishvili's decision to pass up on a title fight with Serra-Longo MMA stablemate, Sterling, White claimed that the Georgian should consider fighting elsewhere if he retained that attitude.
"Everybody in this room, and everyone watching this video knows how I feel about this sh*t," Dana White said of Merab Dvalishvili during his media availability after the Contender Series. "I hate it. Why did you even get into this sport? If that's your mentality and the way that you think: 'I don't want the title, I don't want the championship, we're friends, we're this, we're that,'" 
"This is not about friendship," White explained. "This is about finding out who the best in the world is, and if you don't want to find out who the best in the world is, this is not the place for you. You should be somewhere else. There's plenty of places to fight where they don't give a sh*t what you do. It doesn't work here."
Off the back of Sterling's title loss to O'Malley, Dvalishvili claimed he would now be ready to compete at UFC 296 in December against the Montana native, in an undisputed bantamweight championship fight. 
Do you agree with Dana White's stance on the surging Merab Dvalishvili?