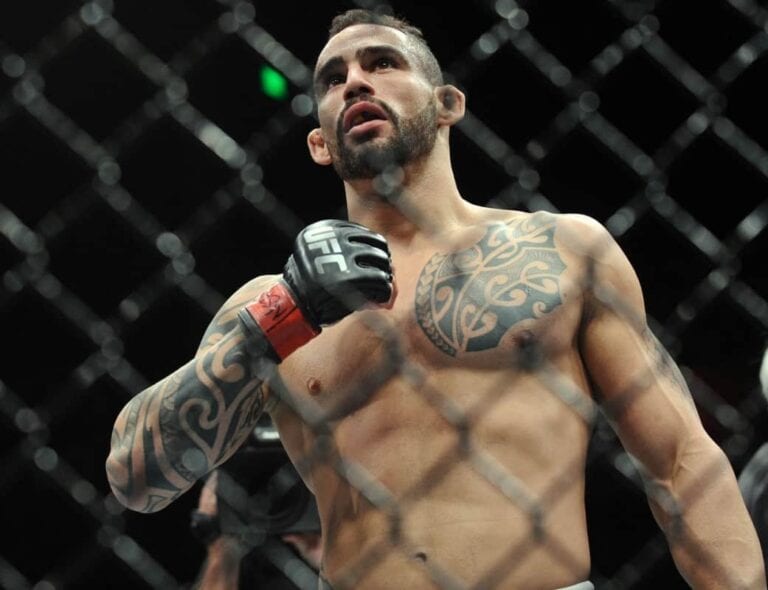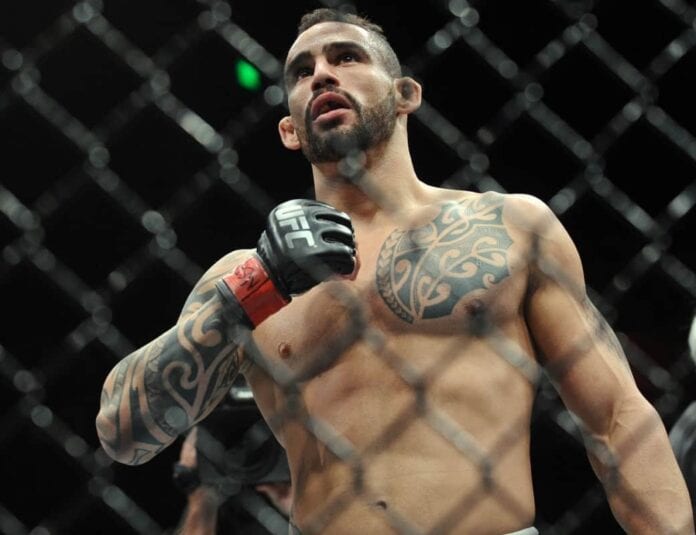 Santiago Ponzinibbio claims Rafael Dos Anjos avoided fighting him at an upcoming UFC event out of fear of what might happen.
Dos Anjos was last seen in the Octagon in Chicago at UFC 225 where he lost a unanimous decision to Colby Covington in an interim title fight. Before this fight, had won three consecutive fights over Tarec Saffiedine, Neil Magny and Robbie Lawler. This was all after moving up to welterweight last year. After this fight, He underwent ear surgery.
Santiago Ponzinibbio Makes Statement
Ponzinibbio recently did an interview with AG Fight that the former UFC lightweight champion had a chance to fight him. However, RDA declined to fight him UFC Argentina inside the Estadio Mary Teran de Weiss in Buenos Aires, Argentina on Nov. 17.
This event is an important one as Ponzinibbio will have the chance to showcase his skills in his home country. Now, Ponzinibbio will fight Neil Magny at the show.
Regarding, RDA, he has made it known that he isn't interested in traveling overseas for his fights anymore. The reason for this is due to him living in the United States and not wanting to leave his family.
"They told me nobody wanted to fight me in Argentina. That the only one who accepted was Magny," the rising prospect stated (via Bloody Elbow). "I'm certain (Rafael dos Anjos avoided the fight out of fear). A fight against Dos Anjos in Argentina made total sense. The UFC offered him, but he declined."
Although the UFC did offer RDA the fight, the former champion refused and the only fighter to step up was Magny.
"They tried a didn't offer and he still refused. So I'm sure he avoided me. The UFC told me that the only top-10 guy who accepted to fight me in Argentina was Magny."
RDA also has his next fight booked as he'll fight Kamaru Usman in the main event for the upcoming TUF 28 Finale event.