With two submission losses in his last three UFC bouts, Sage Northcutt has apparently admitted he needs a change in camp.
Heading into his UFC 214 bout with Claudio Puelles on July 29 from Anaheim, California, the 21-year-old social media superstar has apparently relocated to Sacramento's Team Alpha Male. TAM founder and former UFC title contender Urijah Faber revealed that 'Super Sage' was indeed training with his team on today's (Mon., June 12, 2017) edition of The MMA Hour, revealing they had just finished up a light session:
"He's out here learning the good stuff. He and I just got done doing a little private (lesson)."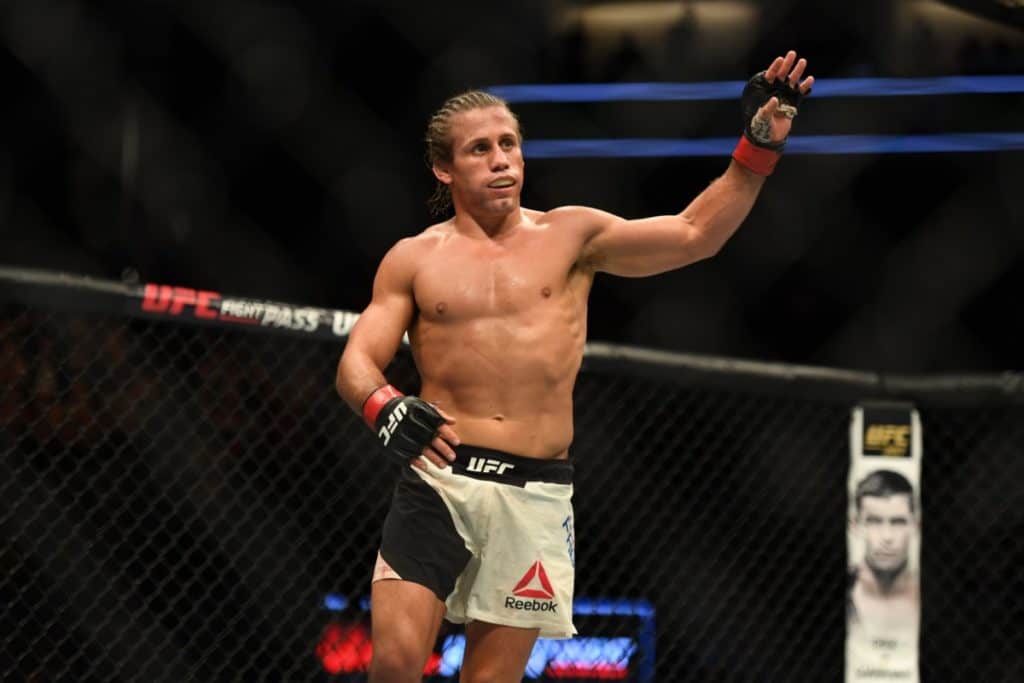 'The California Kid' elaborated further on Northcutt's overall involvement with the team, noting that the prospect was still spending time with a friend of Faber's in his native Texas after moving his training around both the state and other gyms such as Montreal's TriStar and Milwaukee's Roufusport while being managed by his father Mark throughout the early part of his UFC career.
So while he may not officially be a full-time TAM member just yet, Faber believes that's something Northcutt will work up to on a permanent basis before touting the young athlete's ability to pick up new strategies:
"Right now, he works out with one of my very good buddies out of Paradigm in Texas, who I actually coached in college at UC Davis. And so, this is a week out (for him) right now. He's got a full camp, so I'm not sure how much he's going to be out here for his camp, but it's probably going to be a more permanent thing for him moving forward. But as of right now, he's kind of splitting time, and man, what a fast learner and what a positive guy. He's fun to be around."
Asked if Northcutt would truly move to Team Alpha Male for good, Faber responded that he thought so, but the final answer would have to come out of 'Super Sage's' mouth:
"I believe so," Faber said. "You'd have to double check with him, but I think so."
So nothing is official in terms of Northcutt staying at any one camp – something he's not known for doing, yet he did recently post a photo of a training session at TAM that included longtime UFC fan favorite Clay Guida and quickly-rising women's strawweight Cynthia Calvillo, as seen below.
Could this be the end of Northcutt's roaming ways as he attempts to rebound from a disappointing defeat to fellow prospect Mickey Gall?