The worlds of pro wrestling and mixed martial arts were merged once again this past Saturday. After 18 months of being signed to the promotion, CM Punk made his debut at UFC 203. It wasn't only his first UFC fight, it was his MMA debut also. The signing of (real name) Phillip Brooks was met with a fair dose of criticism from fighters and fans. Following such a long period between his signing and first fight, CM Punk's debut was a wash in all respects.
Mickey Gall took the initiative and dominated Punk from the opening bell. Taking just seconds to get his bewildered foe to the canvas, Gall pummelled the former WWE star with conviction. The BJJ brown belt sunk in a fight ending choke which also apparently ended the CM Punk experiment in the UFC. Where the ex-WWE champion scored a huge victory was in the UFC 203 salaries. Although he didn't top the list, Brooks made a cool $500K. That's a staggering 16.6 times the $30K (15 to show + 15 to win) Gall made.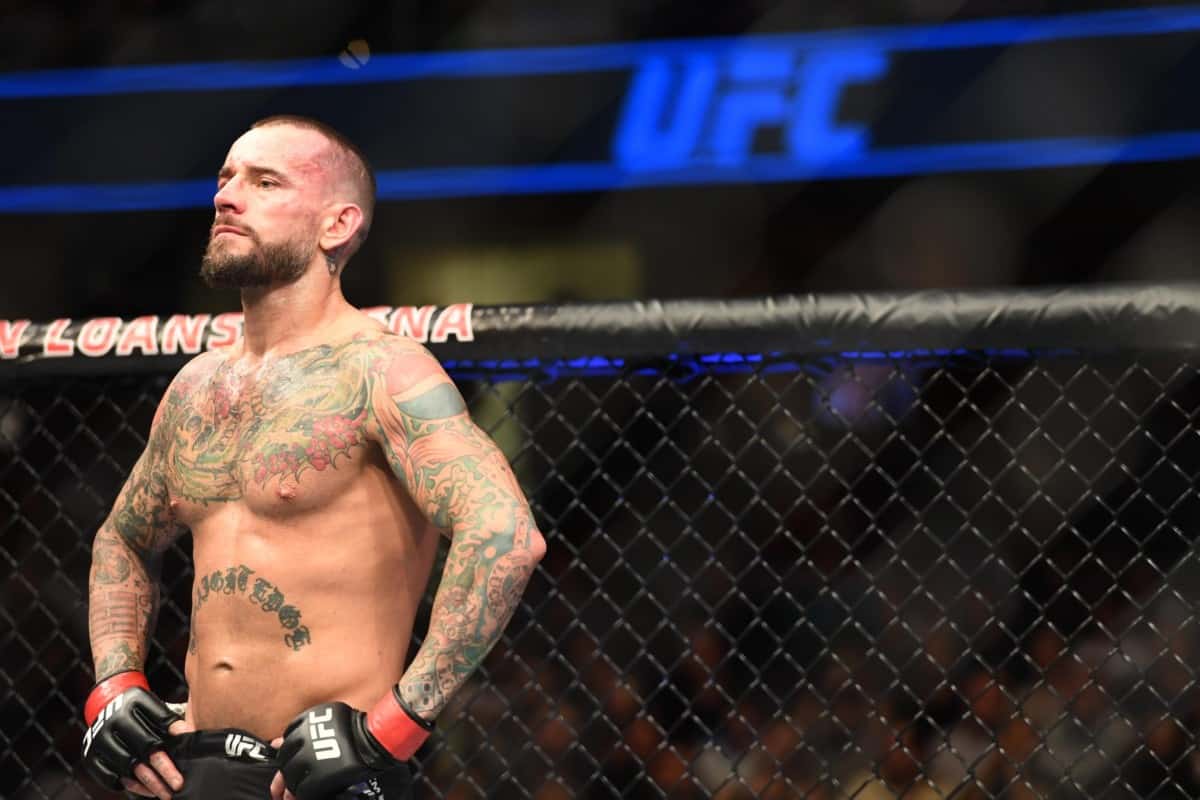 The First & Last?
Was this the first and last time we'll see CM Punk in the UFC? According to UFC president Dana White, most probably the WWE veteran won't be having his next fight under the same promotion. In terms of UFC fighters getting in the WWE mix, UFC featherweight champion Conor McGregor has been trolling his way in to pro wrestler's hearts for a few weeks now. Blasting the entire WWE roster as 'pussies,' the brash Irishman started a social media frenzy with some of pro wrestling's biggest stars.
When CM Punk got squashed at UFC 203, there was obviously a lot of talk from his old colleagues in the WWE. The wrestling organization even put on a re-enactment of Punk's UFC loss featuring Dolph Ziggler and The Miz. Someone who was a little less harsh was Randy Orton. 'The Viper' voiced his respect towards Punk, but also took the opportunity to fire a few shots at Conor McGregor too.
Like and respect are two different things. I admire him for having the courage to fight a more experienced fighter. https://t.co/eEXYjciGE9

— Randy Orton (@RandyOrton) September 13, 2016
@RandyOrton would you ever try ufc?

— Connor Bartlett (@ConnorB2017) September 13, 2016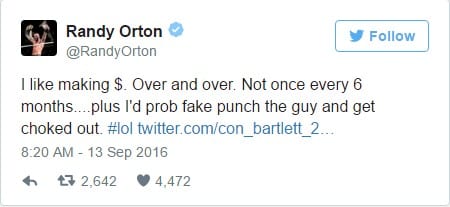 https://twitter.com/JordySloan/status/775714240862752769