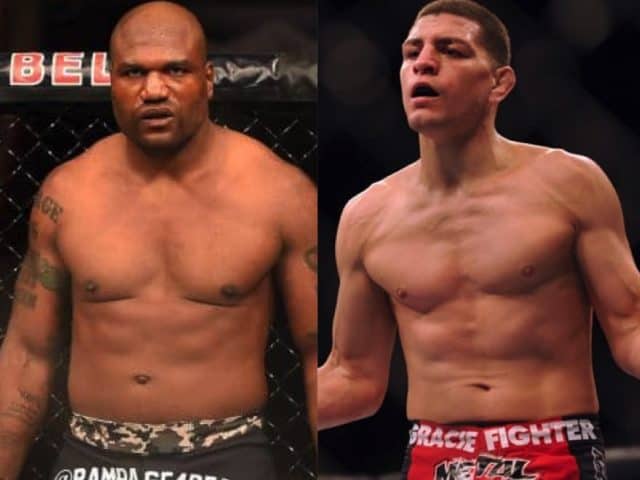 A few weeks ago former UFC light heavyweight champion Quinton "Rampage" Jackson took to Instagram to post the following video of ex-UFC welterweight title challenger Nick Diaz attempting to steal his date:
This seems to be a bit of revenge from Diaz, who told a story about Jackson once doing the same thing to him several years back when the Stockton native was a teenager:
It seems as though the beef between the two is legit, as Jackson recently did an interview with TMZ Sports in which he claimed he wanted to fight Diaz at heavyweight after he 'disrespected' him in front of his date (quotes via MMA Mania):
"Nick Diaz needs to step up to my weight class. That's all I got to say. Back when MMA first started, there were no weight classes. Nick Diaz, he a warrior just like me. That's all I got to say, he has to step up to my weight class. He disrespected me in Vegas. We both was drinking, which was good, you in Vegas, you having fun. Nick Diaz, you know you disrespected me and you was out of order motherfucker. He tried to punk me man, It ain't cool. Come to my weight class."
If you enjoyed this story, please share it on social media!