Quote: The Truth Will Come Out About Jones, Everyone Will Understand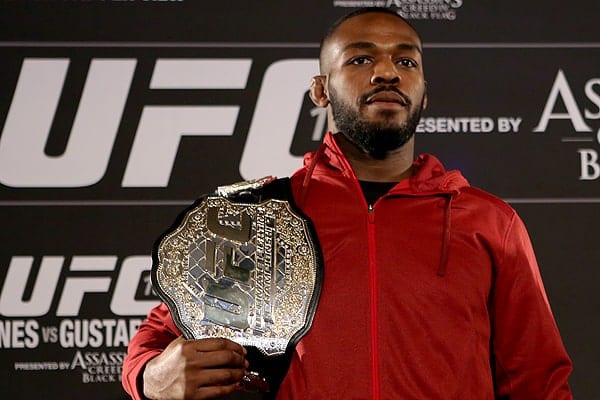 UFC light-heavyweight Jon Jones continues to be front page news in MMA, but for all the wrong reasons as of late. His brush with class-A drugs has become very well publicized, and the attention has been mainly negative for the champ. Perhaps made even worse by the fact that "Bones" only stayed one night in the rehab center in Albuquerque, New Mexico.
One party that has remained supportive of Jones is the UFC and Dana White in Particular. Their stance on the situation has garnered some negative reactions in itself, but White claims there is still more to the story yet to come. Check out what he told the Boston Herald:
"When the whole story comes out, people will understand, it will be put into perspective. When Jon Jones comes out and does his interview, the truth will come out, and everyone will understand. Or they won't, you know. Jon is a very polarizing guy, people either love him or they hate him. Either way, the truth will come out soon."
"You can bust guys, you can fine guys, but I can't pull him out of a fight," White said. "That thing will be in a lawsuit in 3.5 seconds, and I'll lose. So then we don't have a fight and I've still got to pay the money."
Well after years of seeing Jones compete and win every fight at the highest level, it's clear that he is a true talent in MMA. Another thing we know is that he likes to play the heel, but he has remained pretty much silent aside from a generic apology in the hours after the huge news first broke.
Perhaps we'll see a changed man after this humbling experience, or will the champion use this mess as yet more fuel to add to his role as the 'bad guy'? Either way, the MMA world eagerly awaits his first full interview since exiting rehab.
What do you think, could there really be a legitimate reason for "Bones" staying one night in rehab, or is White leaving the champ to lay in the bed he made? Many are calling 'BS' on the promotion's 'publicity stunt', but maybe there really is more to the story….