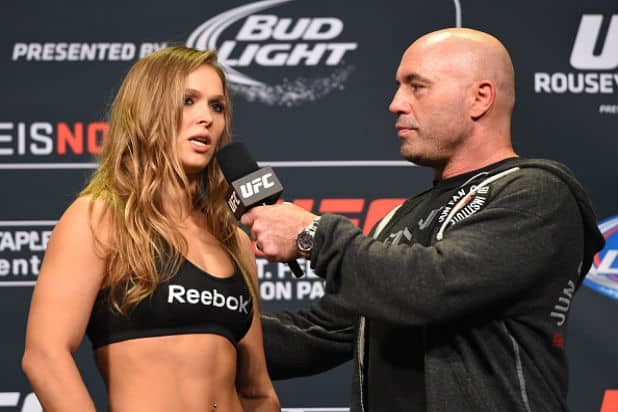 After many unsuccessful attempts over the years, the UFC finally got what they've been pushing for when mixed martial arts was legalized in New York last month.
To make matters even more realistic, Governor Andrew Cuomo officially signed the bill today (April 14, 2016), and the UFC has announced its inaugural show at the legendary Madison Square Garden for November 12, 2016.
The event will serve as UFC 205.
As far as who may compete on the card, or rather who may headline it, UFC CEO Lorenzo Fertitta told MMAFighting.com that former bantamweight queen and global superstar "Rowdy" Ronda Rousey could make her much anticipated return in New York:
""It's certainly a possibility (Ronda Rousey is on the card)." Fertitta said. "Nothing has been determined yet. We'll kind of see what happens. I can tell you that whatever card we do bring, it will be massive. It'll be a big card with our biggest names."
Rousey has been out of action since a shocking knockout loss to Holly Holm at last November's UFC 193 from Australia. A return date has not yet been confirmed for the "Rowdy" one, but UFC President Dana White has previously stated that next Fall would likely be an ideal timeframe, making UFC 205 a real possibility.
Whether or not Rousey will headline the card is obviously still up in the air, but Fertitta did confirm that the card will play host to at least one title fight:
"Yes, I would say that that (a title fight) will happen."
Who would you like to fight when the UFC finally heads to the Empire State next November?