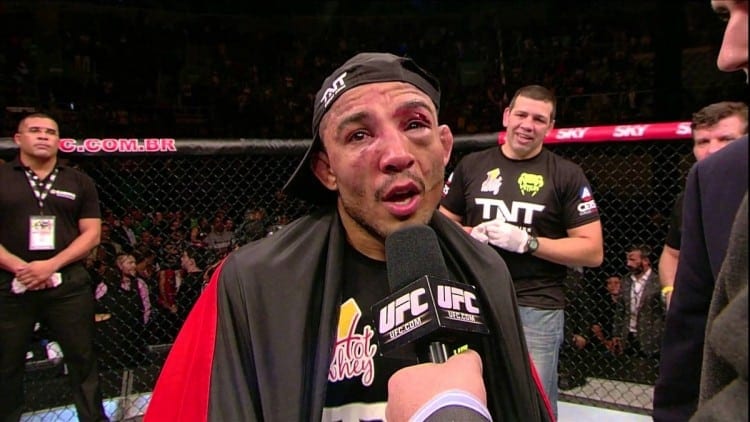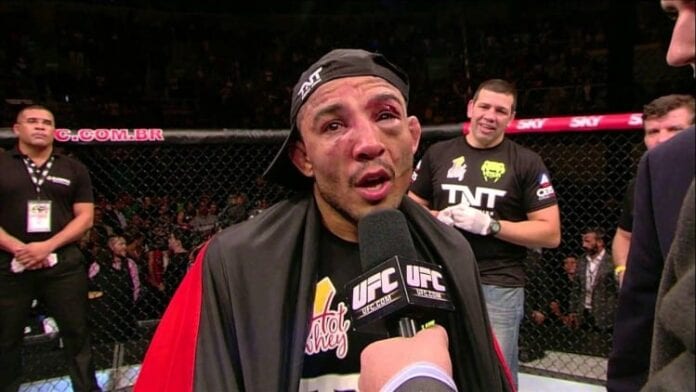 If this turns out to be true, it will suck harder than anything has ever sucked before….
UFC 194 is just one month away, and the much anticipated featherweight championship unification match we've waited a year for is finally, nearly here. Jose Aldo and Conor McGregor were originally scheduled to face off at the UFC 189 PPV (pay-per-view) event in Las Vegas, but a rib injury to the Brazilian champ saw him scratched from the card and replaced by an interim title fight for 'Notorious' with Chad Mendes.
Since then, McGregor has made a point of mocking 'Scarface' for his no-show on July 11, but now another notorious trash talker says he's heard that Aldo won't be fighting on December 12 either. That's right, it's steroid abusing, money laundering, crap talking gas bag Chael Sonnen, so take this with a fair serving of sodium chloride:
"I am hearing things from people in Brazil, and in this sport where there is smoke there is fire," Sonnen said. "Every single time — if there is smoke there is fire, and I am hearing things from people in Brazil … that they are not confident that Jose's gonna make the walk. I want that fight to happen, I really do, and I don't wanna start a rumor here … but that's what I heard."
Source: NESN.com
I know, a bit of a dirty trick to use anything Chael Sonnen says as a headline, but this piece does raise an interesting question; if what 'The American Gangster' says is true, what does it mean for the featherweight champion? Given his less than stellar track record with slating the UFC and their terrible Reebok partnership, you could argue the promotion might lean towards stripping Junior of his strap.
Then again, it is Chael Sonnen. The full clip is next, click to page 2 for some awesome fan made UFC 194 promo videos….