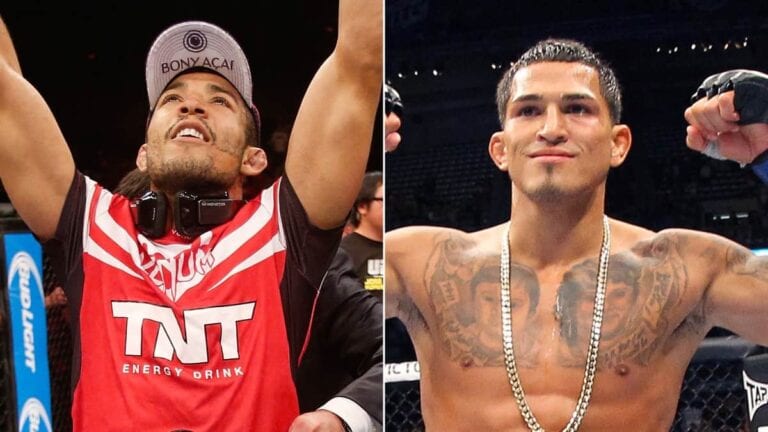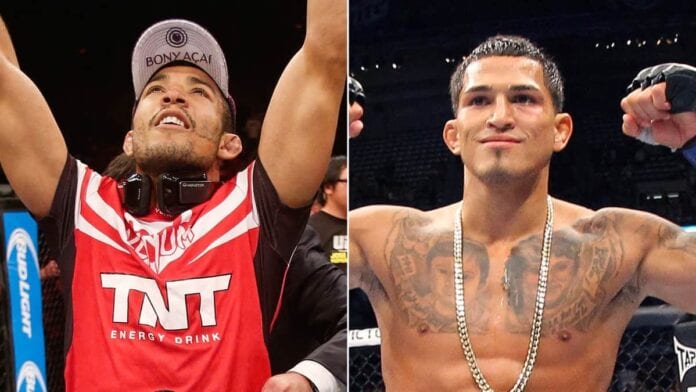 Jose Aldo vs Anthony Pettis: The superfight that time forgot, but Dana White is still keen….
UFC featherweight champion Jose Aldo has his hands full this weekend, as he prepares to rematch number one contender Chad "Money" Mendes at UFC 179. The featherweight division is packed to the brim with healthy and legitimate contenders right now, and there seems to be endless possibilities for awesome match ups at 145 pounds.
But what about lightweight, and more specifically a superfight with the champion "Showtime"? Jose Aldo vs Anthony Pettis was originally slated for UFC 163, until Pettis was forced to pull out because of injury and the "Korean Zombie" stepped in as replacement. Speaking with MMAJunkie.com, UFC president Dana White says that Jose Aldo vs Anthony Pettis is still possible for the future:
"If Jose Aldo wins a couple more fights, we were talking about him fighting Anthony Pettis," White said. "That fight could happen. Anything is possible. "The featherweight division is going off right now, it's a good problem to have. 'Oh my God, there's too many guys that could fight for the title!' That's a great problem to have."
Cub Swanson, Frankie Edgar, Ricardo Lamas, Conor McGregor, Chad Mendes and Jose Aldo; what a sick top end to the division. Truth be told, even if Aldo loses to Mendes there is still huge potential for the Brazilian striker. Perhaps his much-debated move up to lightweight could happen with or without a title. Pettis is scheduled to make his first lightweight title defense against Gilbert Melendez at UFC 181.
That being said, there is much more draw for a superfight than an ex-champion moving up in weight, and Chad Medes is just too small for 155 pounds in my opinion. So what do you think, will we see the Jose Aldo vs Anthony Pettis superfight, or is it destined to join the list of fantasy pairings that never transpired?
Follow @Rorylowkick

Follow @LowKick_MMA

Tweet