Just over two months after his history-making win over Eddie Alvarez at last November's UFC 205, the MMA world is holding its collective breath for lightweight champion Conor McGregor's next move.
The face of the UFC was stripped of his featherweight championship before December's UFC 206, and his name is more in the news right now for his rumored boxing match with Floyd Mayweather Jr., although it's been more in the form of "Money" and Dana White running their mouths about it than anything "Notorious" has said.
With McGregor out for an indefinite period of time to welcome his first child, his current home of 155 pounds will also move on in a sense when Khabib Nurmagomedov and Tony Ferguson fight for the interim title at March 4's UFC 209 from Las Vegas. The winner is expected to meet 'The Notorious' in his next fight, but that's far from anything close to guaranteed considering his unpredictable schedule.
If and when McGregor finally does defend his belt, one top-ranked lightweight doesn't seem to think he'll hold onto it for very long. That man is No. 8-ranked Michael Chiesa, who told ESPN's Brett Okamoto on his "5ive Rounds" podcast that McGregor will have to defend his belt at some point:
"Sooner or later, Conor is going to have to come out and fight," Chiesa said. "Whether he's taking this hiatus himself or the company is putting him on ice, who knows? But I don't see him staying champion."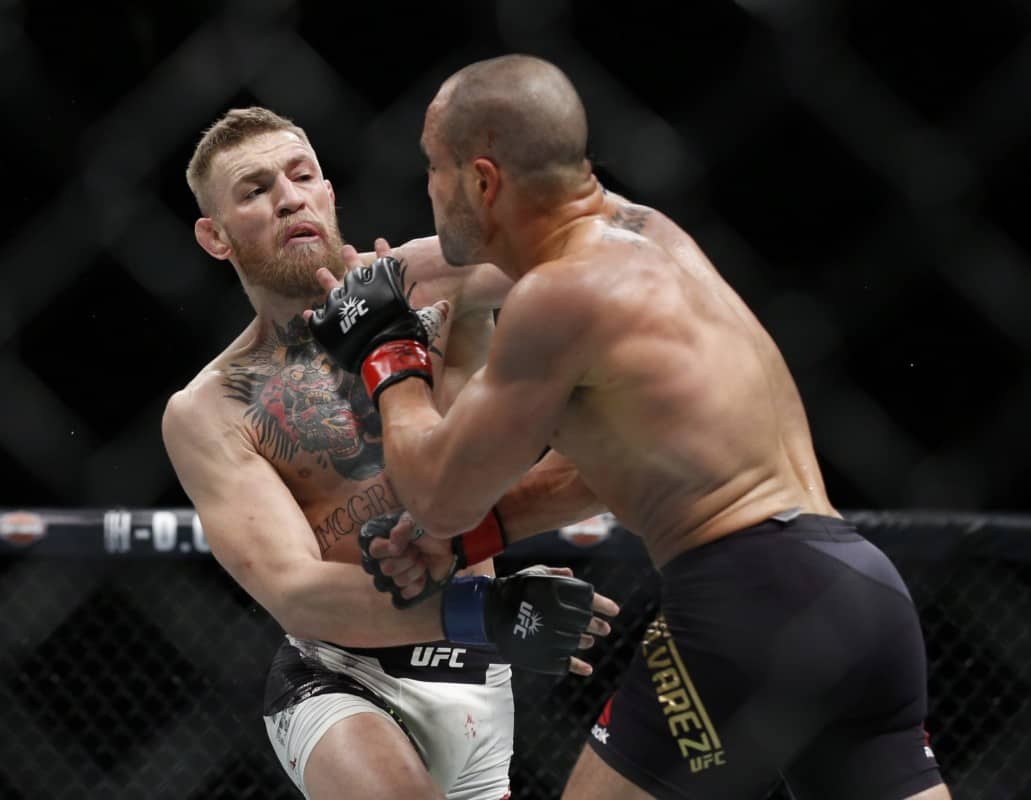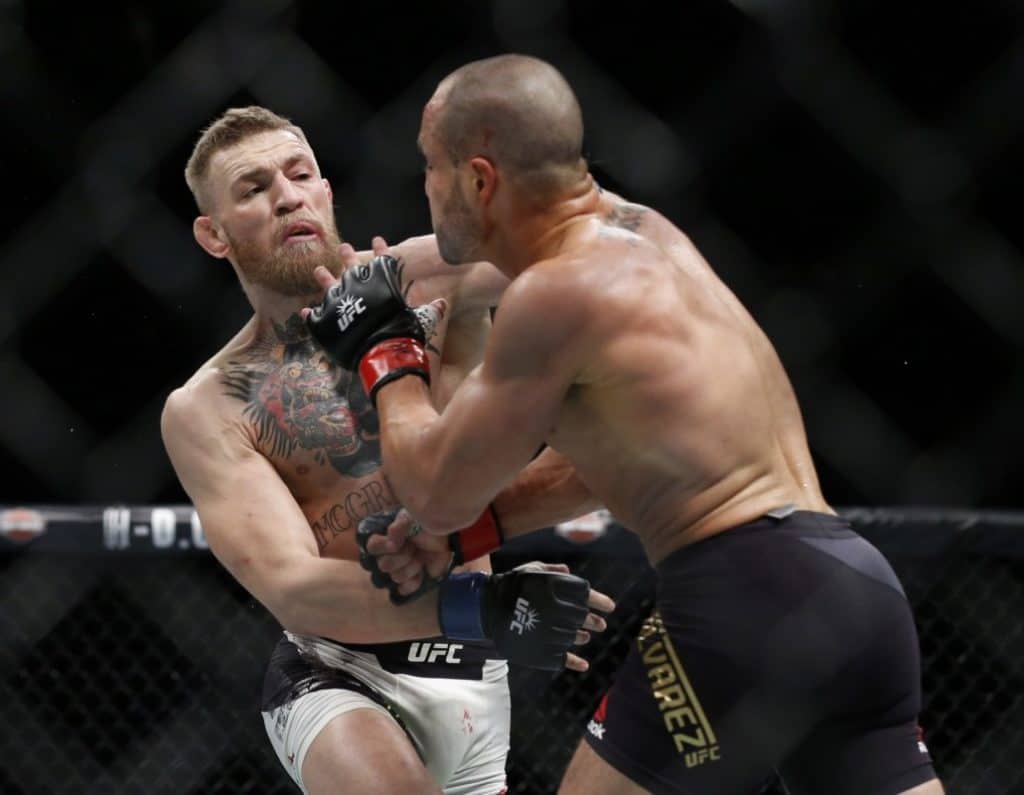 Chiesa moved on to clarify he knows McGregor is highly skilled, but compared him to the elite level of competition he'll conceivably face upon his return. Based on the most obvious upcoming match-ups, Chiesa believes Nurmagomedov, Ferguson, and even himself are just too big for "The Notorious":
"I know he's good. I'm not knocking him. We have to recognize the guy can f—ing fight. But you have to look at the guys coming up in the lightweight division. Tony Ferguson and Khabib, you have to fight the winner of that fight. I mean, dude, you're good, but you're going up against a guy who is 24-0, multiple sambo world champion, or a guy that would be on a 10-fight win streak."

"Conor is good, but I really don't think he's a true lightweight," Chiesa continued. "That's what I'm saying. With the landscape of this division, I don't see Conor ending his year as champion. And you put me in there, I'm going to drag him to the ground and beat him too. I'm a huge lightweight. I'm as big as Nate or bigger, and we saw how many problems Nate gave him."
These words may be beginning to sound a bit redundant, as we've heard a long list of reasons why McGregor's next opponent would be the one to shut him down and hand a deflating defeat, only to watch him pass every test – except one – with flying colors. In fact, the one fight McGregor did lose in the UFC, his shocking UFC 196 submission loss to Nate Diaz, was probably the one fans and media members thought featured the lowest odds of him losing given that late replacement Diaz was coming into the fight on 10 days' notice.
The much larger Diaz gave McGregor more problems at their rematch at UFC 202, yet McGregor escaped with a narrow majority decision win that time around. There's no question that bigger, rangier lightweights give him a tougher test than the shorter featherweights he's blasted in the Octagon, but in order for the Irish megastar to lose to any one of the three contenders Chiesa named earlier, he's going to have to defend his belt – something he hasn't done a single time in Cage Warriors FC or the UFC.
Will McGregor finally defend one of his titles? And if he does, will he remain the king of the talented 155-pound landscape at the end of 2017?