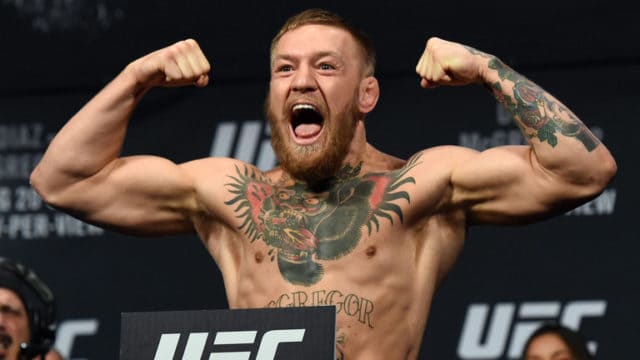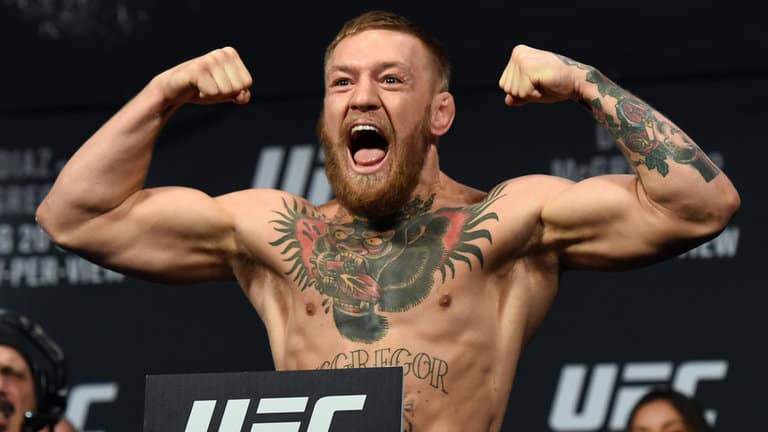 Conor McGregor looks better than ever ahead of his anticipated UFC return.
That's the story his teammate James Gallagher it telling, at least.
Gallagher recently sounded off on McGregor's anticipated return to MMA Fighting. The young Irish contender claims his superstar teammate has the 'fire' back inside of him. McGregor has supposedly been given a boost from Nurmagomedov to prove his status:
"[Conor] looks better than ever. He's got that fire back inside of him. When you're on the top of the world like he's been for so long, you need to chill out for a little bit to get that hunger back. It's hard to keep that hunger when you have everything that you've ever wanted.

"While he's been away, Khabib has been creating some hype and getting himself in a position to fight Conor. There are a lot of people who see Khabib as a serious threat, so I think that's given Conor a push to step up and say, 'Nah, mate, I'm the champ around here — you're not on my level.' I think Conor's going to show Khabib who's boss and put him back in his box."
Back For A Challenge
Gallagher admits that McGregor has all the money he will ever need. That might cause most athletes to stop chasing top-level challenges, yet McGregor is apparently looking for just that.
MMA's biggest-ever star has beaten every man the UFC put in front of him, Gallagher said, and he's motivated to do it again against 'The Eagle':
"Conor could wipe his ass every morning with a €500 note and it would be just a drop in the ocean for him, so the real part of this he's interested in is the challenge. You can buy all the cars and everything else, but you can't buy a challenge like this. The thrill of competition is what is driving him," he said.

"Conor has beaten everyone the UFC have put in front of him. He climbed to the top of a division and he won a belt, then he won another belt…he loves a challenge. People are saying that Khabib is the guy now and I know that Conor is thinking, 'I'm going to show all of these people again'. He's got a fire inside of him to show everyone who is the boss."