Poll: Has Robbie Lawler Improved Enough To Beat Johny Hendricks?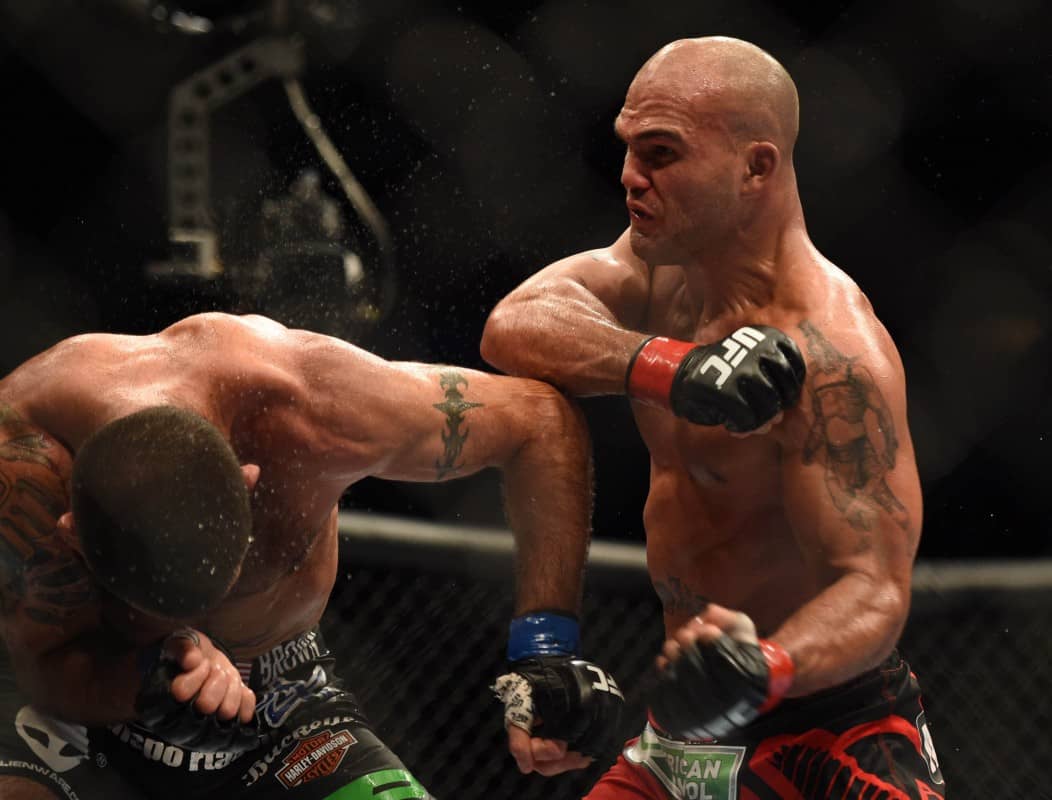 Next weekend (Sat., December 6, 2014) UFC welterweight champion Johny Hendricks will finally return to rematch rival Robbie Lawler in the main event of UFC 181 from the Mandalay Bay Events Center in Las Vegas, Nevada.
Hendricks and Lawler famously battled for the vacant belt in the main event of March 15's UFC 171 from Dallas, Texas, where a resilient "Bigg Rigg" held off a mid-round surge from "Ruthless" in one of the best fights of 2014.
But the victory did not come without a price for Hendricks, as he's been on the shelf nursing a torn biceps tendon ever since. The same can hardly be said for Lawler, who has looked to be in the best shape of his career while defeating Jake Ellenberger at UFC 173 and Matt Brown at UFC on FOX 12.
Hendricks, on the other hand, may not be taking his training as seriously. He was spotted enjoying a burger at a UFC pool party this summer, not exactly the best course of action for a champion in one of the toughest divisions in MMA:
Hendricks will have had plenty of time to train and get back into shape to face Lawler for a second time, but he wasn't necessarily looking to fight on the December card. "Bigg Rigg" was aiming to return sometime around February next year, and only stepped in when middleweight champion Chris Weidman was forced out of UFC 181's original main event.
So the deck may be stacked in Lawler's favor, as he nearly beat Hendricks the first time, has been staying sharp and dominant in the cage, and is beyond motivated to emerge with the belt while Hendricks has been on the sidelines.
"Bigg Rigg" is a resilient champion, however; something he clearly proved in the pivotal fifth round of their first match-up.
And now he'll be fully healed from the biceps injury that he already had heading into UFC 171. All of that means that we should have an interesting and exciting main event at UFC 181, and we wouldn't expect anything less from Hendricks and Lawler.
What's your prediction for the blockbuster rematch? Do you think Lawler has improved enough to exact his revenge on Hendricks in Las Vegas?
survey solutions