Poll: What Has Been The Best Fight Of 2014 So Far?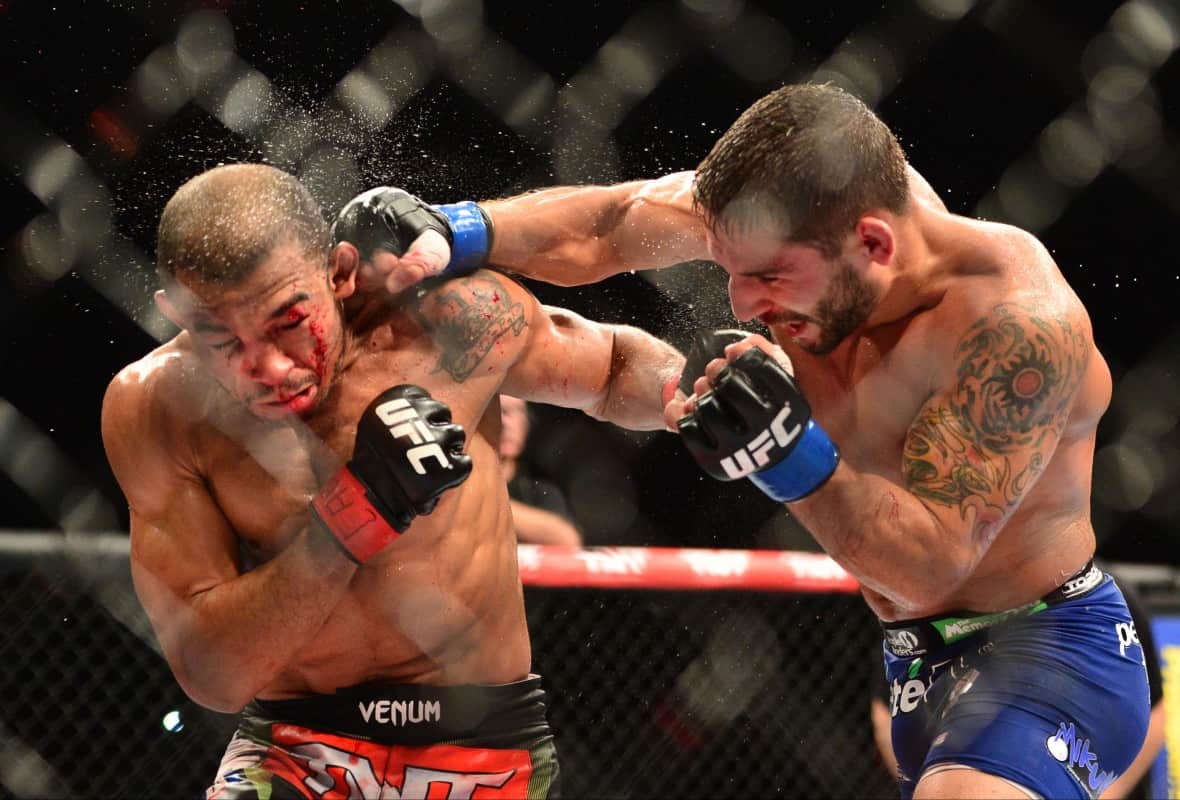 This year has largely been regarded as perhaps the most trying time in UFC history.
A bevy of injuries to top-level UFC champions couple with an ultra-aggressive (and some would say oversaturated) fight schedule has left UFC pay-per-view (PPV) buys dwindling and created endless discussion about the downfall of MMA.
However, amidst all the adversity, the fighters who comprise the heart and soul of the sport we all love have actually put on some amazing fights. It's tough to remember all of the bouts where both fighters poured their all into the contest to either emerge with a hard-fought victory or suffer a crushing defeat.
Sure, all of the canceled title fights badly reduced the number of potentially classic bouts we had on our hands, but there are some absolutely huge match-ups coming up in the last months of 2014 and early part of 2015.
But this is about the memorable fights that took place in what has been, at least to this point, a forgettable year in terms of MMA letdowns. Some bouts were wars, some were legendary beatdowns, and others were just plain great fights.
Let's focus on the positive and vote on what you believe has been the best fight of 2014 thus far:
survey software
Photo Credit: Jason Silva for USA TODAY Sports