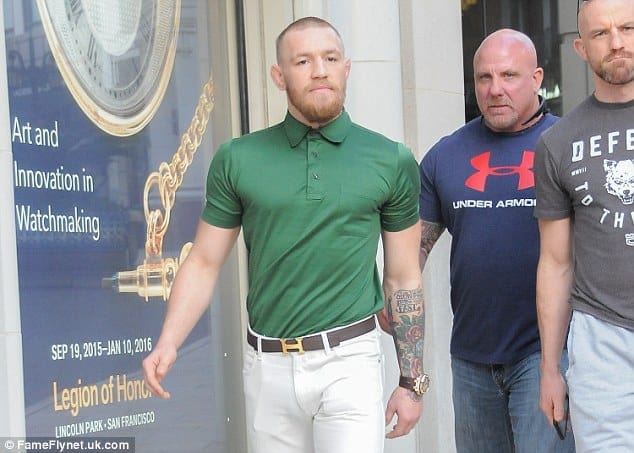 UFC lightweight champion Conor McGregor appears focused on doing anything but defending his title, and apparently, that includes living it up in Amsterdam.
Following his reported $100 million payday to box Floyd Mayweather last August, the Irish megastar has been spotted galavanting about Europe in a variety of situations.
This one's a new, however. In a photo from MMA Netherlands on Instagram (via MMA Mania), McGregor was spotted in an Amsterdam coffee shop where an employee was working with a solid amount of marijuana behind the register. Obviously, there's no telling what McGregor purchased, as coffee shops in Amsterdam legally sell marijuana in droves every day.
McGregor could have been purchasing a latte or some pound cake. Check it out and speculate for yourself:
https://www.instagram.com/p/BfFqK6FAjYr/?utm_source=ig_embed
McGregor's UFC return remains unknown – if it ever comes – but this may not be the best look for the folks over at USADA.
Regardless, McGregor is currently firing up the old flames of his rivalry with Mayweather, and rumors of a rematch in the octagon are flying all around the MMA world.

That prospect probably has fans believing McGregor did purchase and use a good amount of the weed above, but in reality, he's probably much more focused on another kind of green.