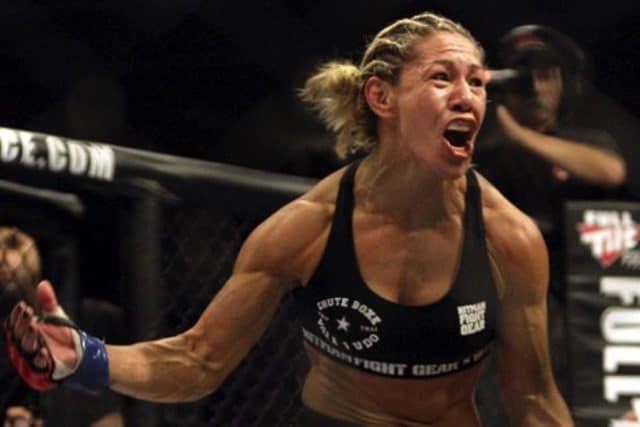 After her expectedly quick stoppage over Leslie Smith in her UFC debut at May 14's UFC 198 from her native Brazil, it's no surprise that no female fighters in the UFC are exactly calling out for a bout with Cristiane 'Cyborg' Justino.
But that apparently didn't stop another type of opponent from taking the fight to Cyborg, as the Invicta FC featherweight champ posted a photo of a nasty bite she had acquired from the dangerous Black Widow spider while tending to her garden:
Cyborg revealed that she's in a decent amount of pain from the venomous bite, and may have to return to the doctor after receiving antibiotics on a previous visit. Although she was rumored to be facing Germaine de Randamie at UFC 201, that fight ultimately fell by the wayside as Cyborg apparently wanted to defend her Invicta belt next.
Let's hope that this vicious Black Widow bite doesn't hold her back from jumping back into training camp.
If you enjoyed this story, please share it on social media!