Phil Davis Reveals UFC Refused To Match Bellator's Offer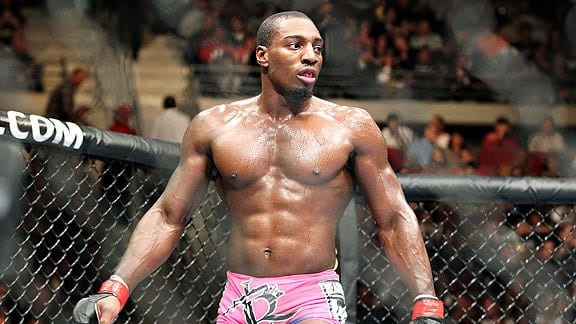 Yesterday, former no. 7-ranked UFC light heavyweight Phil "Mr. Wonderful" made huge waves by making an unexpected move to rival promotion Bellator MMA with a multi-fight deal.
The news wasn't a surprise to Davis, however. He knew that he had entered into a two-month period of restricted free agency where he could only discuss contract terms with the UFC when his prior deal ran up following his UFC on FOX 14 split decision loss to Ryan Bader.
But during a recent interview with MMAjunkie Radio, Davis described that even though an offer came, he wanted to see how he could fare negotiating with other promotions:
"Sixty days from that fight, I became an unrestricted free agent. Then any organization could make me an offer. Obviously I'm just sitting around training and staying in the office and staying busy, and the whole time, I'm like, 'Man, this could really go well.'"
"Mr. Wonderful" said he received an offer he couldn't refuse from Bellator, and when he took it back to the UFC for them to match, they turned him down:
"I had to offer the chance to go back to the UFC and have them match the offer, and they declined," Davis said. "There was another offer on the table, and they declined to match."
Davis put the decision in the plainest and simplest of terms, focusing on the clear fact that he could earn more money as a huge star in Bellator:
"It's simple," Davis said. "We, as fighters, fight people for money. There's no real secret there, guys. We fight people for money."
Whether you like Davis or not, it's hard to blame the talented mat wizard here, as he most likely always would have been a good-but-not-elite fighter in the Octagon.
He owns wins over top-level fighters like Lyoto Machida, Alexander Gustafsson, and Glover Teixeira, but he also seemed to falter whenever he worked his way up to a fight with elite challengers like Anthony "Rumble" Johnson and Rashad Evans.
Now he's got a chance to become champion in a rival promotion, and a dominant one at that. It's starting to look like the UFC refusing to match Bellator's offer could end up being what was best for Davis all along.