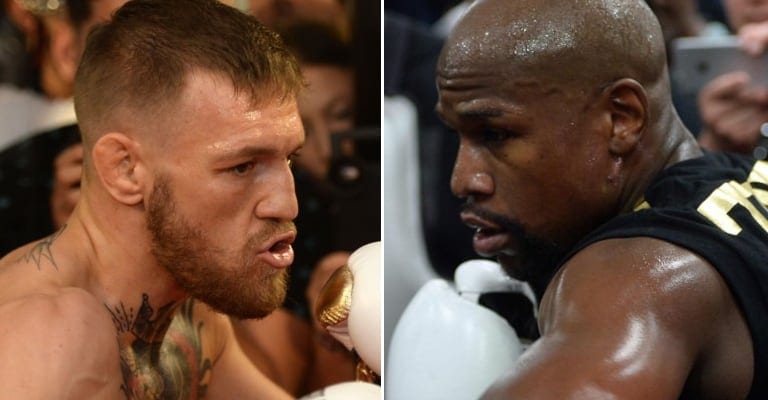 Many eyebrows were raised after the Nevada State Athletic Commission acquiesced to Floyd Mayweather's demand to change the size of the boxing gloves from ten ounces to eight ounces for his upcoming superfight with UFC star Conor McGregor.
The fact that something like this hasn't been done before makes the commission's move unprecedented, and the backlash they took for doing so has left them in quite the predicament.
NSAC chief Bob Bennett discussed why the commission broke an 11-year rule for the sake of a fight many consider to be a circus to begin with:
"I think chairman (Anthony Marnell) put it very eloquently, very succinctly, and he basically put everybody on notice," Bennett told MMAjunkie. "This is not something we get involved in.

"We're strictly business. We're regulators. We're not promoters. We don't do the PR work for them. So he basically put everybody on notice and did it very well, and I happen to agree with him."

"My biggest concern about this consideration or this request that is being made is that I do not like the (NSAC) being used as a pawn in a social media bout between these two," Marnell said. "That part of this request, it pisses me off, I'll be really, really honest with you. I respect the fact that you missed this and you admitted that in your testimony that you may have missed this subject when you guys put this bout agreement together.

"But this body is not the subject of two fighters who want to go back and forth like these two have at each other to create social media stir and another controversy for attention to sell tickets (and) to sell DirecTV. However, in saying that, I would like to put that aside and I would just caution going forward that this body, this forum, not be used for that again."
Regardless, Mayweather got his way on this one, as it seems he usually does.
Do you think the change in glove size will make any difference on fight night? Was the NSAC used and exploited by Mayweather's camp?