Video: Nephew of WWE legend Hulk Hogan gets smashed in opening round of MMA fight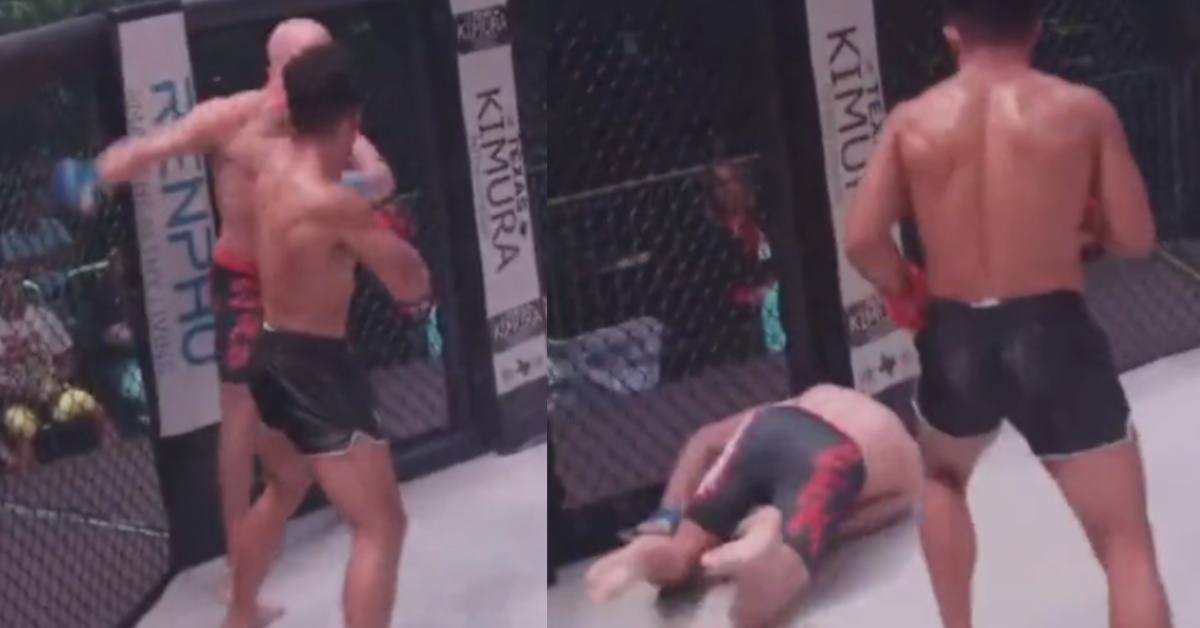 MMA fighter and nephew of legendary pro wrestler Hulk Hogan, 'King' David Bollea, found himself on the wrong side of a first-round shellacking at a mixed martial arts event on Sunday.
Bollea stepped inside the cage for his 11th career fight at Fury Challenger Series 5 according to his profile via Tapology.com. Bollea faced 4-3 fighter Paul Garza during the event, and needless to say, things did not go well for the little Hulkster. In a clip of the clash shared by @Grabaka_Hitman on X (formerly Twitter), Bollea is overwhelmed and outmatched, ultimately leading to a vicious first-round knockout.
Clearly, David Bollea didn't say his prayers and take his vitamins ahead of his return to the cage this weekend. Otherwise, he could have hulked up and dropped a leg on his opponent for the big finish.
At least we know that The Iron Sheik is smiling from up above.
Hulk Hogan Denounces David Bollea's Status as a Member of the Hogan Family
Bollea, 42, holds an 8-2 record in his mixed martial arts career, though that does not appear to reflect his loss against Garza on Sunday. Making his debut in 2008, 'King' has fought off and on over the years, but he did take a nine-year break from MMA between 2012 and 2021.
While David Bollea likes to walk around boasting the Hogan name, even going by David Hogan at one point, his iconic uncle admits to knowing next to nothing about him.
"I've only met him twice in my entire life … he knows nothing about the Hogan family, the Hogan name, and has no right to use it," Hulk told TMZ in a 2014 interview.
That's pretty harsh brother… er, nephew.