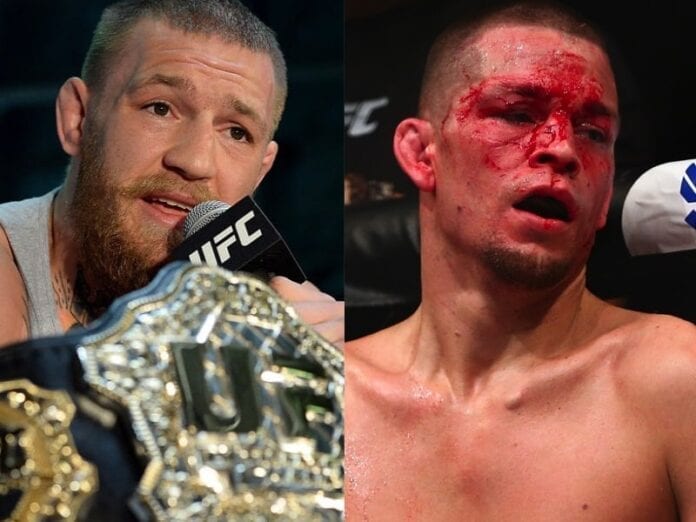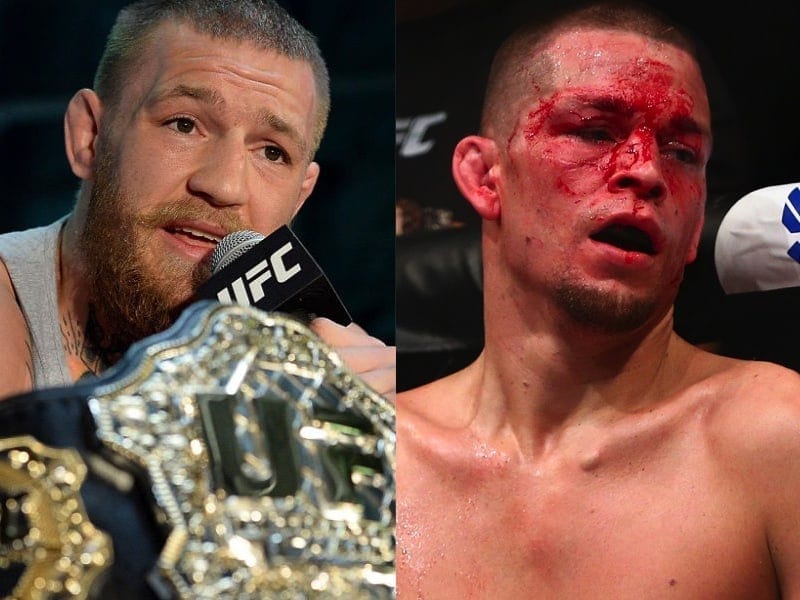 In the aftermath of Nate Diaz's shocking submission victory over featherweight champion Conor McGregor at March's UFC 196, the UFC quickly booked the rematch between the two stars for July 9's blockbuster UFC 200 card from the T-Mobile Arena in Las Vegas, Nevada – and then the McGregor madness took over the MMA world.
After momentarily 'retiring,' the "Notorious" one was pulled from UFC 200 and the rematch was scrapped. The UFC had claimed that the Irishman decided not to attend a press conference in Las Vegas leading up to the bout and for that reason, the promotion had no choice but to pull him from the card.
Eventually, after a whirlwind of chaos, all parties were able to come to an agreement, and Diaz vs. McGregor II was recently scheduled to headline August 20's UFC 202 in Las Vegas. With that being said, it was very odd to see Diaz take to his official Instagram account earlier tonight (June 20, 2016) and suggest he and McGregor would be fighting at UFC 200.
The Stockton native claimed that he would be coming to get his 'show money,' however, he quickly edited the caption to say that he was 'not fighting' at the event after causing an uproar among fans:
Despite the initial surprise, it appears as if we have yet another classic Diaz prank on our hands, but could he still be receiving his money for the event?