Fans now have only two weeks to wait until the next big pay-per-view UFC card. Topping that August 20 UFC 202 event will be the rematch between Nate Diaz and Conor McGregor. The second chapter of their storied rivalry is in full swing, and the ball is essentially in McGregor's court to even up the score. The first fight was rich in rivalry, even though it only lasted 11 days, and provided some memorable moments.
Many argued the Stockton native had in fact won the war of words before UFC 196, a previously unattainable task for opponents of 'The Notorious.' Diaz would also go on to win the war of fists, handing McGregor his first loss in the octagon in impressive fashion. Little did we know they'd be linked to a rematch just weeks after their March 5 scrap had transpired. UFC 200 was the original target, later moved to UFC 202 when the Irishman fell in to disputes over media obligations.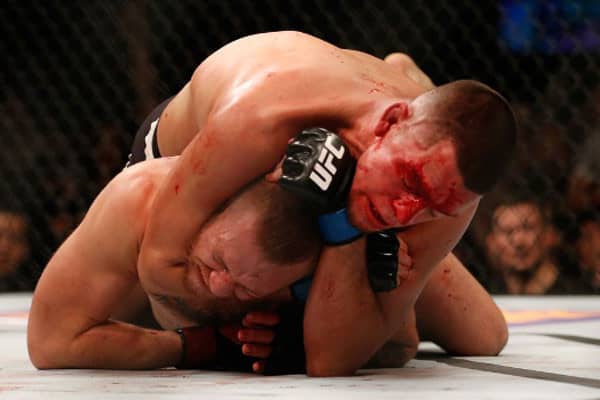 The Media Call
Conor McGregor and Nate Diaz were on tap for the UFC 202 media call his past Friday (August 5, 2016). In typical fashion of both men, Diaz was a man of few words, and McGregor of many. Aside from a number of one-word answers provided by Nate Diaz, the Stockton bad boy did give some insight regarding his history of contract issues with the UFC. The tale of his rise to stardom is often underscored by his win over McGregor, but Diaz said this was simply a shortcut. As quoted by MMAFighting.com.
"This guy talks about all these fighters like they're f*cking dumb, and he's right, they're all f*cking dumb,"
"I'm not one of those guys who sat around here f*cking taking contracts. I've been bitching about my contract for the last six years. I've been going through hell, so I knew I was going to get mine. When it was time to get mine, I was going to get what I was going to get regardless, and I had a plan to do it. It's not thanks to Conor that I got all of this, but I'm going to say that was a shortcut."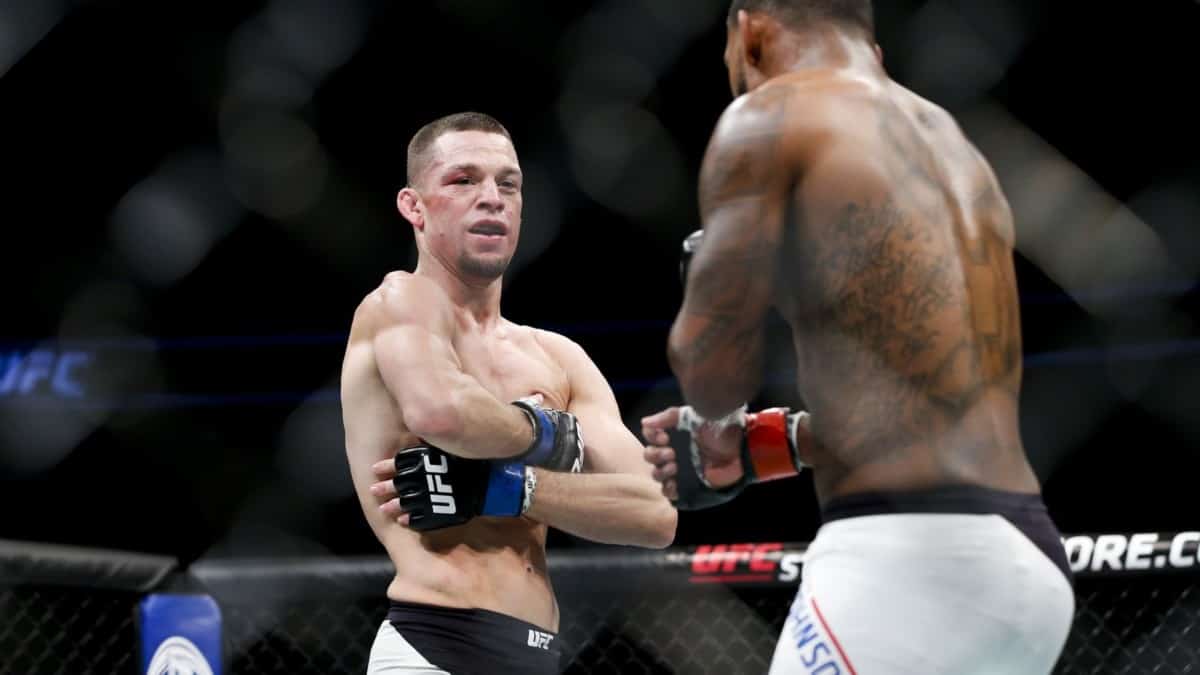 Nate Diaz Plots
Contrary to popular belief, Diaz says he's masterminded the current upswing in his popularity and career success.
"If I was stupid, I wouldn't have got to where I'm at," Diaz said. "I did what I had to do. I got that fight with Johnson, I plotted him out and I got sh*t done. And then I plotted back and got this on a 10-day notice and it worked out still, regardless. I asked for the fight, I said I wanted the fight, I got the fight, so I'm going to take the fight.
"So it's like, I feel I'm in the position I'm in because I put myself in this position, and it's not great, it's not horrible, it's f*cking what it is. So that's been my take on the whole situation. I wasn't following the leader on making some money here. I was going to get my money regardless, and I was going to get where I'm at regardless. But I will say that he was a shortcut."