UFC rivals Conor McGregor and Nate Diaz shared one of the most intense and entertaining rivalries in the sports history before they fought. The two were paired on just 11 days notice after lightweight champion Rafael dos Anjos pulled out of the UFC 196 main event bout with McGregor. The heated trash talk that came from just under two weeks worth of press conferences and interviews was instantly classic, and really laid the perfect stage for their highly thrilling encounter on March 5.
The man made to eat his words, of which there were copious amounts, that night in Vegas was McGregor. The aftermath of the thoroughly exciting welterweight affair was filled with mixed opinions. Many were impressed by the Irishman's humble demeanour in defeat, but most just took the chance to bash McGregor in the moments following his first UFC loss.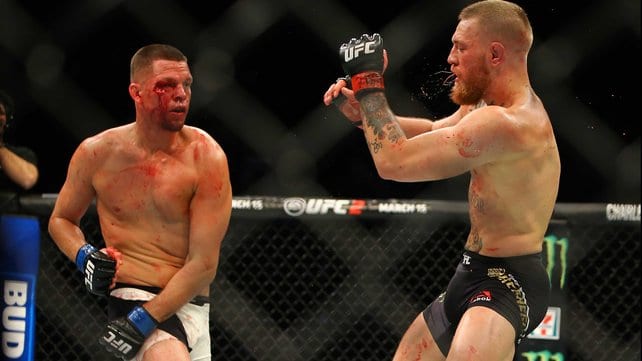 One man who has not only been vocal about his feelings towards Conor McGregor, but also abut the UFC is Nate Diaz. His media tour since defeating 'The Notorious' has been filled with incredible insights in to the mind of one of the most popular fighters today. Once the news emerged that UFC 200 would feature another welterweight fight between the two, the Stockton grappler/boxer didn't take long to start the beef brewing again.
Here's his latest interview with FOX Sports, where he once again makes his feelings known about 'The Notorious' and also Frankie Edgar: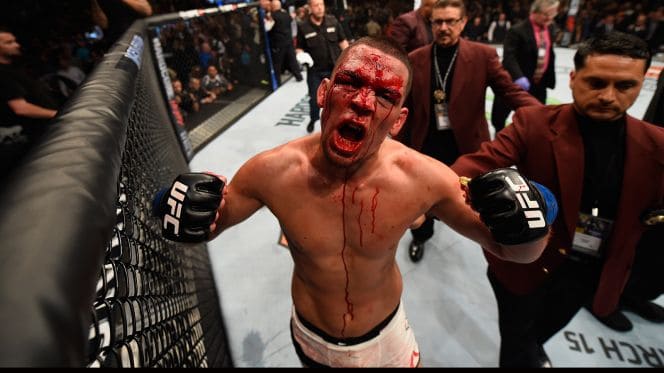 "I'm sure he'll be all right when I beat him, I'm top of the food chain. I've been fighting top 10 competition for eight years. Losing to me is not so bad.
"You can lose to some lame ass or you can lose to a real (expletive) G fighter. I don't think it will hurt him too much. He'll be all right."
"I've lost decisions that I didn't really lose and if I asked to get a rematch it was out of the question like are you kidding me, don't even ask," Diaz said. "But this guy is getting praised for wanting a rematch. It's like get the (expletive) out of here, (expletive), this is the fight game….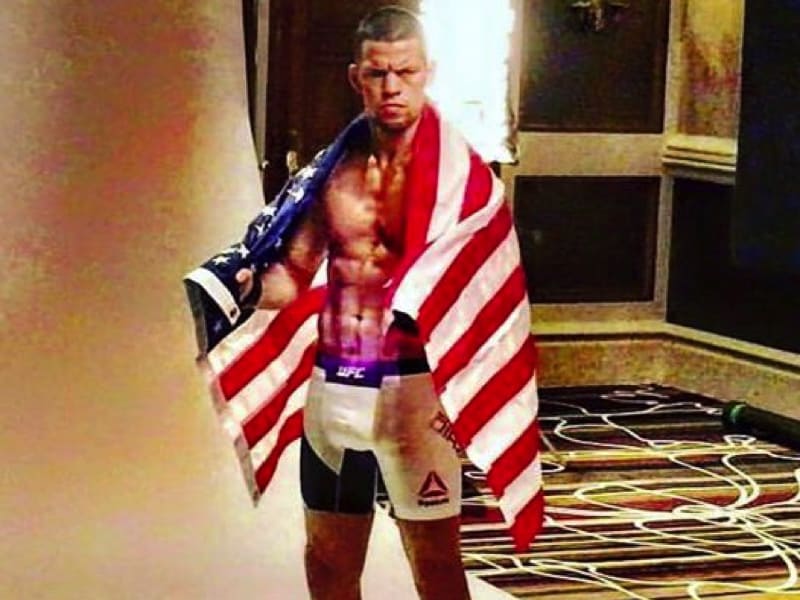 "Whoever has lost a fight in the UFC and hasn't wanted to fight that guy the next day shouldn't be in the sport. All of a sudden he's getting praised for losing and watching a rematch? Get the (expletive) out of here, I'm sick of hearing it."
"I feel bad for Frankie Edgar, that's my dude right there. I like him," Diaz said. "He was supposed to fight Conor McGregor a long time ago. This was his fight, too, and he got (expletive) around a little bit. I hope he gets what he wants in the future.
"I hope he's listening because I had to get what I wanted cause I wasn't getting (expletive) so I hope he does get what he wants and gets what he deserves. I wish he would have got his fight this time."
"Now I'm getting paid. That was the only rebellious (expletive) I had at 155," Diaz explained. "Cutting weight's hard for anybody, even if it's five pounds. So if I'm getting paid pennies for lightweight, then what the (expletive) am I going to cut weight for? I might as well not cut weight and not put in the work.
"I'll do the fights but I'm not going to put in the weight cutting work for chump change. Now I'm getting paid so I'm like I'll make weight (expletive)."
"Fight's coming, we'll see what happens. I don't make predictions, we'll see what happens," Diaz said. "I don't care, it's whatever. I just want to go do what I gotta do and get the show cracking."