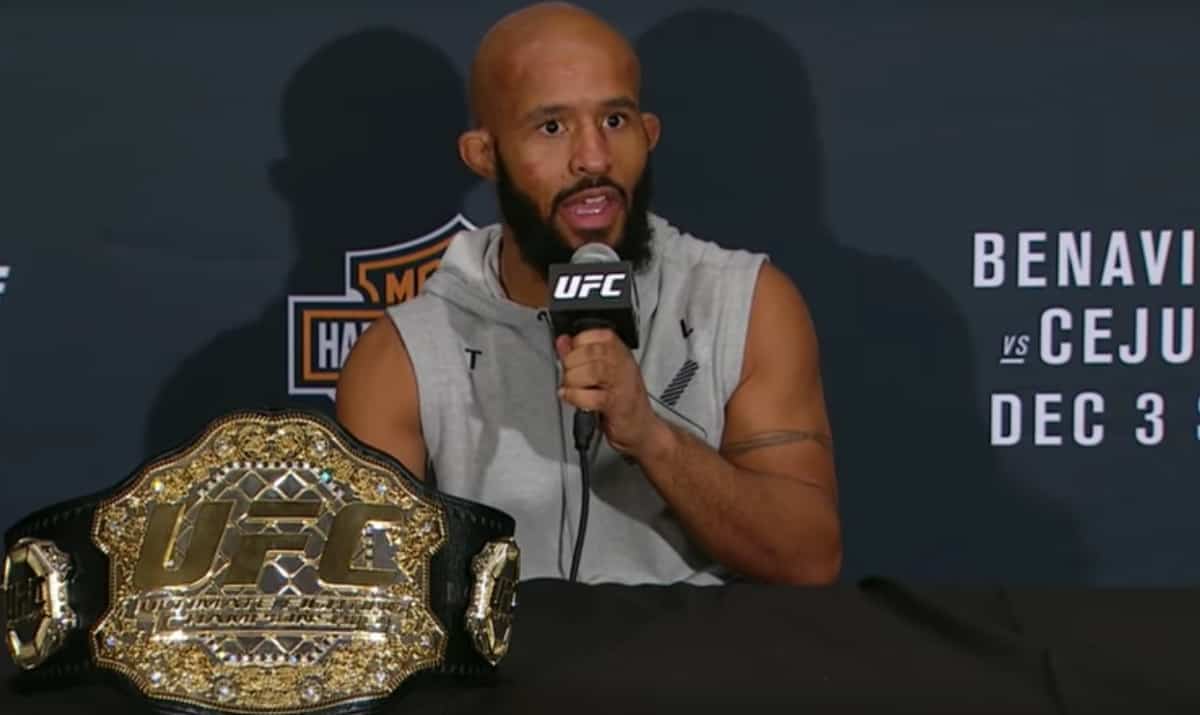 Coming off of his ninth consecutive successful title defense last night (Saturday December 3, 2016) over Tim Elliott in the main event of The Ultimate Fighter 24 Finale (TUF 24 Finale), UFC flyweight champion Demetrious 'Mighty Mouse' Johnson is already making plans for his next possible record-setting title bout.
Johnson is just one title defense shy of former middleweight champion Anderson 'The Spider' Silva's ten consecutive title defense record, and is eying a fight in Vegas to attempt to tie the former Brazilian champ's landmark achievement. Speaking at the TUF 24 Finale post-fight press conference, courtesy of MMA Junkie, 'DJ' shows no desire to fight on the East Coast in his next Octagon bout due to the straining time difference:
"Vegas – always Vegas," Johnson said. "Same time zone (as the West Coast), and stuff's open. I'm about to get some food, and it's 11:30 at night.

"I have no desire to fight on the East Coast. I don't want to fight at 1 o'clock in the morning. I always love fighting in Vegas, and I'll choose Vegas around any place in the world."
During his title defense against Elliott, Johnson showed early signs of struggle in the first round but would rebound to soundly take the next four with ease. Elliott's awkward style of fighting got the The Pearl crowd very amped up, but Johnson was able to maintain his composure and focus at the task at hand:
"I was like, 'Here's this bull(expletive),'" Johnson said. "It's nothing against him, but in my mind, you can't get caught up in that atmosphere where people are like 'Yeah, Tim, you're (expletive) slapping him in the back of the head.' You're not doing anything. You're not crossing distance. You're turning sideways.

"He's trying to get me caught up, and at one point, I got away from what I do well, which is to keep my rhythm. But my coach was like, 'It's fine. He's doing that stuff because he can't cross the distance. He has to do that stuff to get you there.'"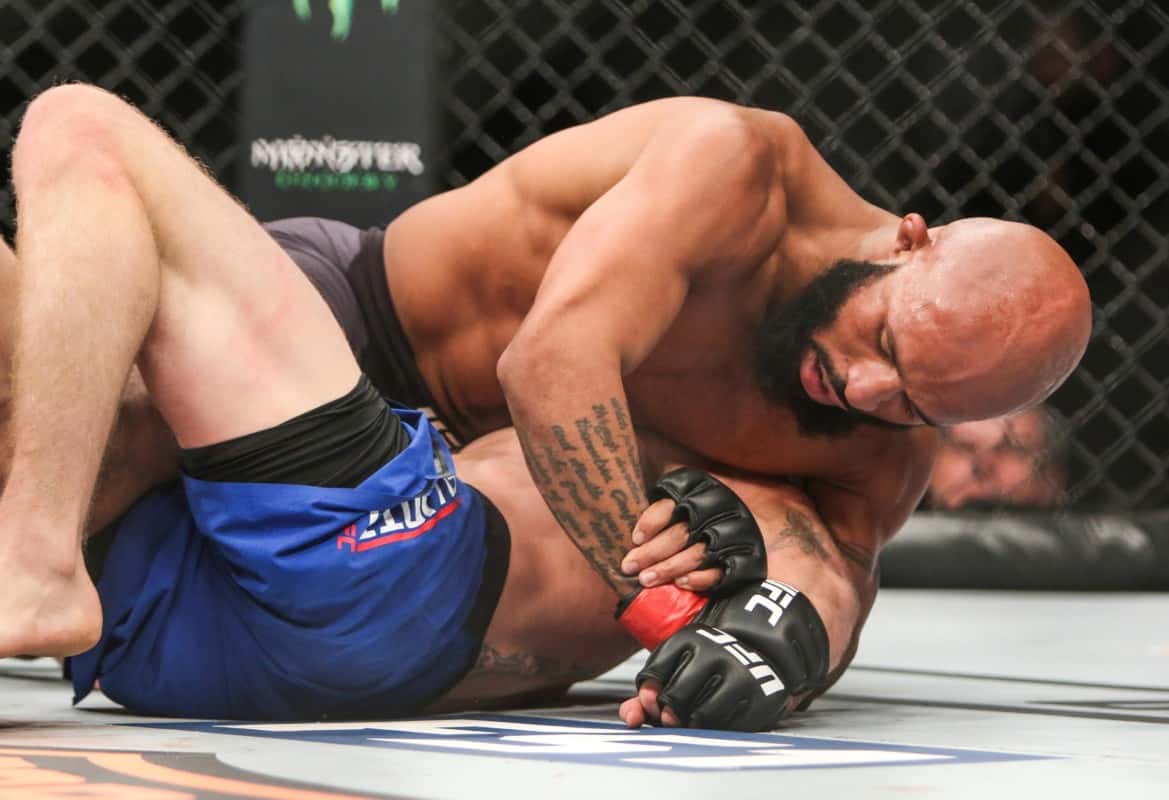 At one point in the fight Johnson found himself in side control while neither him or Elliott were able to advance position, however, referee Herb Dean warned Johnson to improve his position or he'd stand them up, something that didn't sit too well with the 125-pound champion:
"I was like, 'Herb, I'm in (expletive) side control, bro,'" Johnson said. "This is not checkers – this is chess. Tim needs to get up. I'm on top, and he's holding me down, and you're telling me I need to move? I'm like, no, bro, that's not how it works."
'Mighty Mouse' has not expressed any interest in moving up to the bantamweight division once again after possibly breaking Silva's title defense record, and instead figures to continue his dominance in the UFC's flyweight division.
You can check out he full post-fight press conference here: