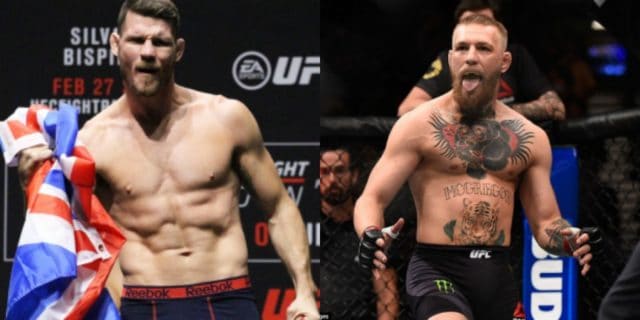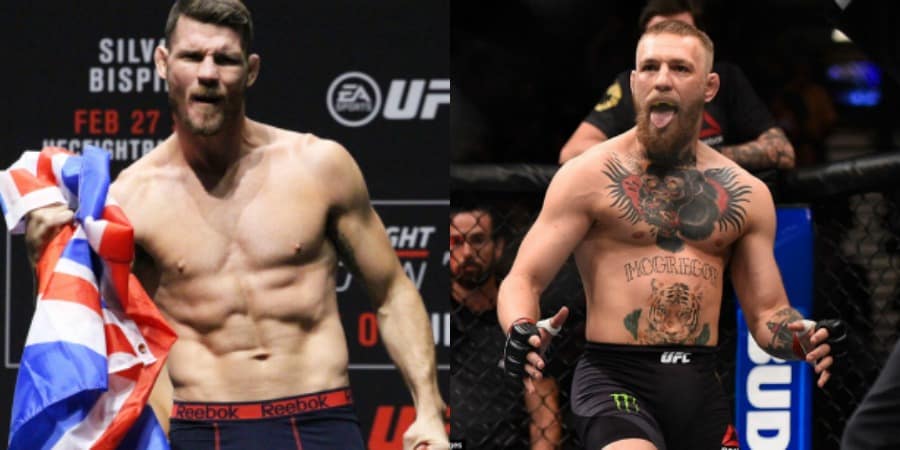 Middleweight champion Michael Bisping is fighting Georges St-Pierre – or at least he supposedly is, pending a hard-to-find date for the bout – and he doesn't care what the many critics of his pending payday think.
Most of those critics believe Bisping should forego the bout with a returning St-Pierre, the former welterweight champion who has never fought at 185 pounds, for a title defense with clear-cut number one contender Yoel Romero, an understandable stance given the fact "The Count" made his first and only title defense against retiring legend and then No. 14-ranked Dan Henderson last October.
But according to the outspoken Brit, he's going to receive backlash no matter what he does, and he finds a bit of hypocrisy in that fact. The champ spoke up on the latest episode of the "Believe You Me" podcast (via FOX Sports) to offer the opinion that Conor McGregor, who's currently out of the UFC teasing a potential boxing match with Floyd Mayweather, can do exactly what he's doing and worse, and he's lauded as the greatest fighter in MMA for it:
"Whatever I do I get [expletive] off everybody. Conor McGregor can do no wrong. He is Jesus reincarnated. He can walk on water. He can do whatever the [expletive] he wants. He can leave the sport of UFC and go chase a boxing match and that's still the best thing ever, holding up two divisions whilst he's at it.

"Me, Jesus Christ, all I try to do is get a big payday and I'm scum of the Earth. I am the devil."
"The Count" didn't stop there either, noting that whomever he did choose to defend the middleweight title against, all of the other top contenders in the currently stacked 185-pound fray will be disappointed, leaving him in a no-win situation. Bisping insists he's fighting St-Pierre and they simply have to deal with it, so he suggested all of the chirpy top-ranked middleweights looking to get a fight with him do just what he did throughout his lengthy grind to a title shot – quit complaining and win fights:
"Here's the thing, the top seven [fighters] are calling me out, whichever one of them, because they're all tough. They're all tough guys, let's be honest. They're all very, very good. Whichever one of them I pick, the other six are all going to [expletive] and whine and complain. So you can't win," Bisping said. "I'm fighting Georges St-Pierre, [expletive] deal with it. If you want to fight in the mean time, go ahead.

"Luke Rockhold's still talking [expletive], he hasn't put a glove on since I knocked him out in the first round. Yoel hasn't fought in a long time. If you're so good, continue to fight. When I didn't have a title shot, when I wasn't the champion and didn't get a title shot, I didn't whine and [expletive] and complain. I just got on with it and I kept fighting. I hoped and I always had that in my heart, I would keep fighting and keep doing what I can do and here I am. I got there in the end. So guys, stop whining, stop [expletive], just get on with it."
If you enjoyed this story, please share it on social media!