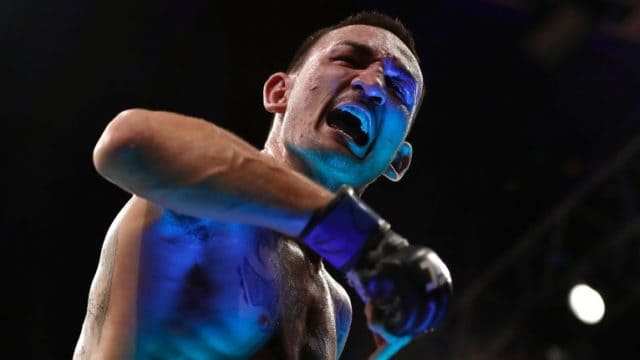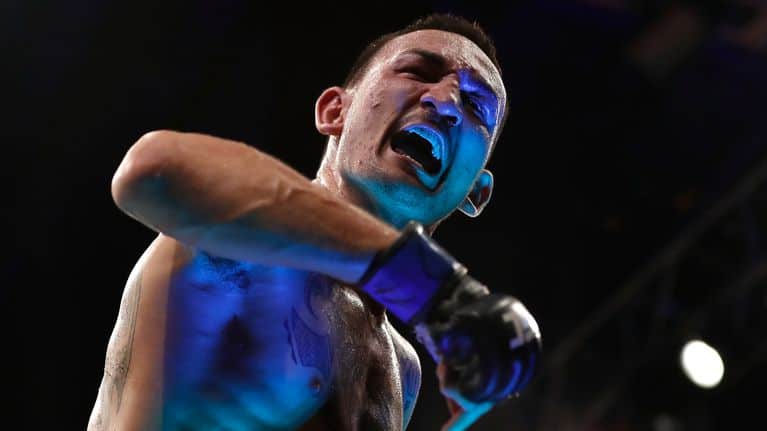 Max Holloway is still interested in moving to a different weight class.
However, he won't be making the move right away and he's got a good reason as to why. Holloway will defend his featherweight title against rising contender Brian Ortega at the upcoming UFC 226 pay-per-view event.
If you recall, Holloway was supposed to be the savior of the upcoming UFC 223 pay-per-view event.
Tony Ferguson vs. Khabib Nurmagomedov was the original main event of UFC 223 for the lightweight title. However, it was revealed that Ferguson wouldn't be able to compete due to injury.
The UFC was able to talk Holloway into accepting the fight and go for history as if he beats Nurmagomedov then he would be a two-division champion. Then, it was revealed the day before the event that Holloway had been declared medically unfit to fight.
During the UFC 226 media conference call, Holloway broke down why he's interested in going up to lightweight but noted that the division is a bit logjam at the moment and thus, he may wait to make the change.
"At the end of the day, Dana White said it, he said it when I took that fight [against Khabib Nurmagomedov at UFC 223], that thing was projecting at doing as big as [UFC] 205 and you guys know how big that 205 was, that's a million plus buys," Holloway said during the UFC 226 media conference call (transcript courtesy of MMANytt). "We'll see what happens."

"155 [pounds] right now, no disrespect to the guys up there but it's a logjam," Holloway said. "It's been a logjam for two years. 145 we've got everything rolling. We had a logjam and now we're rolling, we'll keep the ball rolling. If we go up there, who would I fight? I don't know who they'd want me to fight. There's Khabib or whoever. We'll see what happens."

"Of course I'm definitely going to go up," Holloway said. "It's just a matter of time, who's left at 45 and then medically wise, too. There's a bunch of questions that we can sit down and talk to the UFC after this fight but first things first I've got business to handle at 45, a throne to defend and I've got one of the biggest fights of my life coming up next week."
UFC 226 is set to take place on Saturday, July 7, 2018, at the T-Mobile Arena in Las Vegas, Nevada.