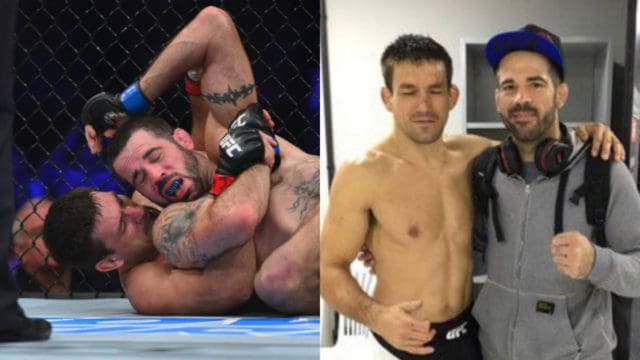 A few close shaves for Matt Brown in Brazil…
It was a pretty sub standard weekend in the life of Matt Brown, but surprisingly his loss to Demian Maia was at the bottom of the list of things that sucked in Brazil for 'The Immortal.' The strange events of the UFC 198 fight weekend for the entertaining welterweight slugger started before he'd even stepped foot in the octagon. Brown had flipped off the crowd at the UFC 198 weigh ins, instantly making himself some 15,000 Brazilian enemies as his hit the scales with his back turned to them. Apparently they didn't take kindly to this gesture, and the drama spilled over in to the arena on fight night.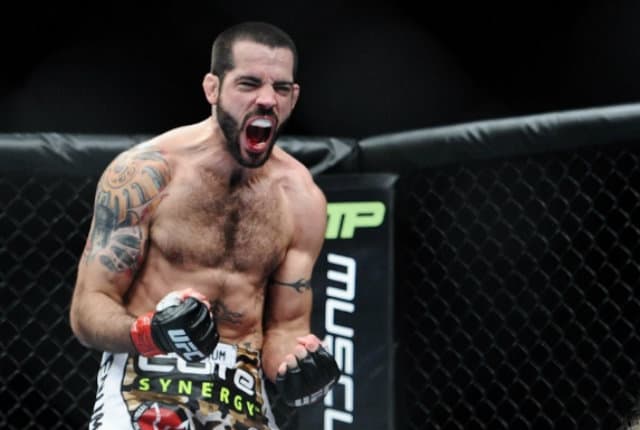 During his UFC 198 walkout, Matt Brown was swiped at, grabbed, and even struck by one angry fan, forcing 'The Immortal' to throw a punch before he'd even made it to the octagon. Check out the video of that crazy moment:

Well it wasn't the end of the world for Brown, perhaps a slightly poor timed annoyance on a night already filled with pressure, but he remained relatively unscathed. After being dominated and submitted by Demian Maia inside three rounds, 'The Immortal' was then attacked the following day by his former coach Rodrigo Botti…
continue…
If you enjoyed this story, please share it on social media!