The highly unexpected but intriguing pairing of former UFC heavyweight champion Brock Lesnar and heavy hitting MMA legend Mark Hunt makes a great addition to an already stacked July 9 card. UFC 200 features championship fights at light-heavyweight, women's bantamweight and an interim featherweight tilt to boot. Also boosting the milestone pay-per-view are ex-champions Johny Hendricks, TJ Dillashaw, Cain Velasquez and the featherweight interim titlists Frankie Edgar and Jose Aldo.
The co-main event attraction between Hunt and Lesnar has received plenty of attention since just after UFC 199, where the WWE star's return was first confirmed. The wrestler later confirmed in an interview with ESPN that 'The Super Samoan' would be a one off opponent in a deal between the UFC and WWE. The talk between the two has steadily heated up since the fight's confirmation, and doesn't look to be slowing down any.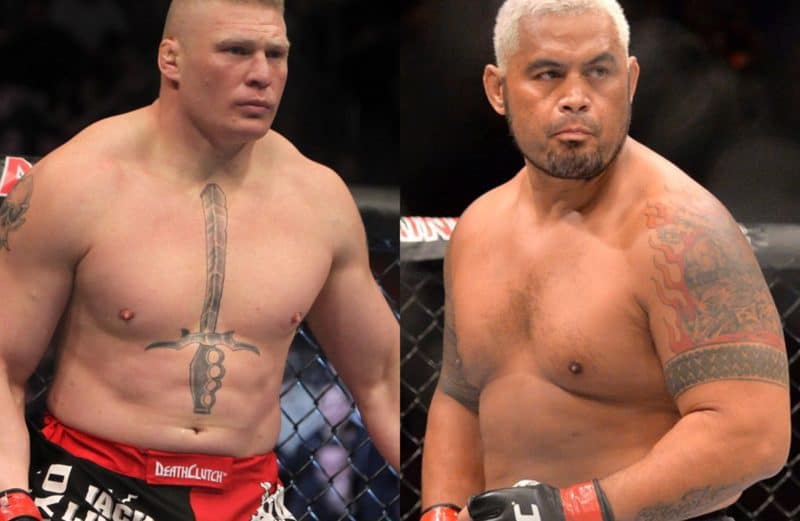 As well as Lesnar's prediction of finishing Hunt on the ground, he's been subject to some (perhaps unfair?) criticism, along with the procedure itself, due to the exemption from the standard four month USADA testing period. He was randomly tested last week, but 'The Super Samoan' was rather annoyed at the waiver granted to Lesnar, making his trash talk just that little bit more serious.
Lesnar again mentioned how he'd stop Hunt if the fight goes to the ground, and that he feels wrestling will be the key to victory at UFC 200. After recently earning a Brazilian jiu-jitsu blue belt, the giant grappler's intentions in this bout couldn't be anymore clear. But now Hunt has responded to these latest comments, telling MarkHunt.TV that he's not surprised by Lesnar's UFC 200 predictions: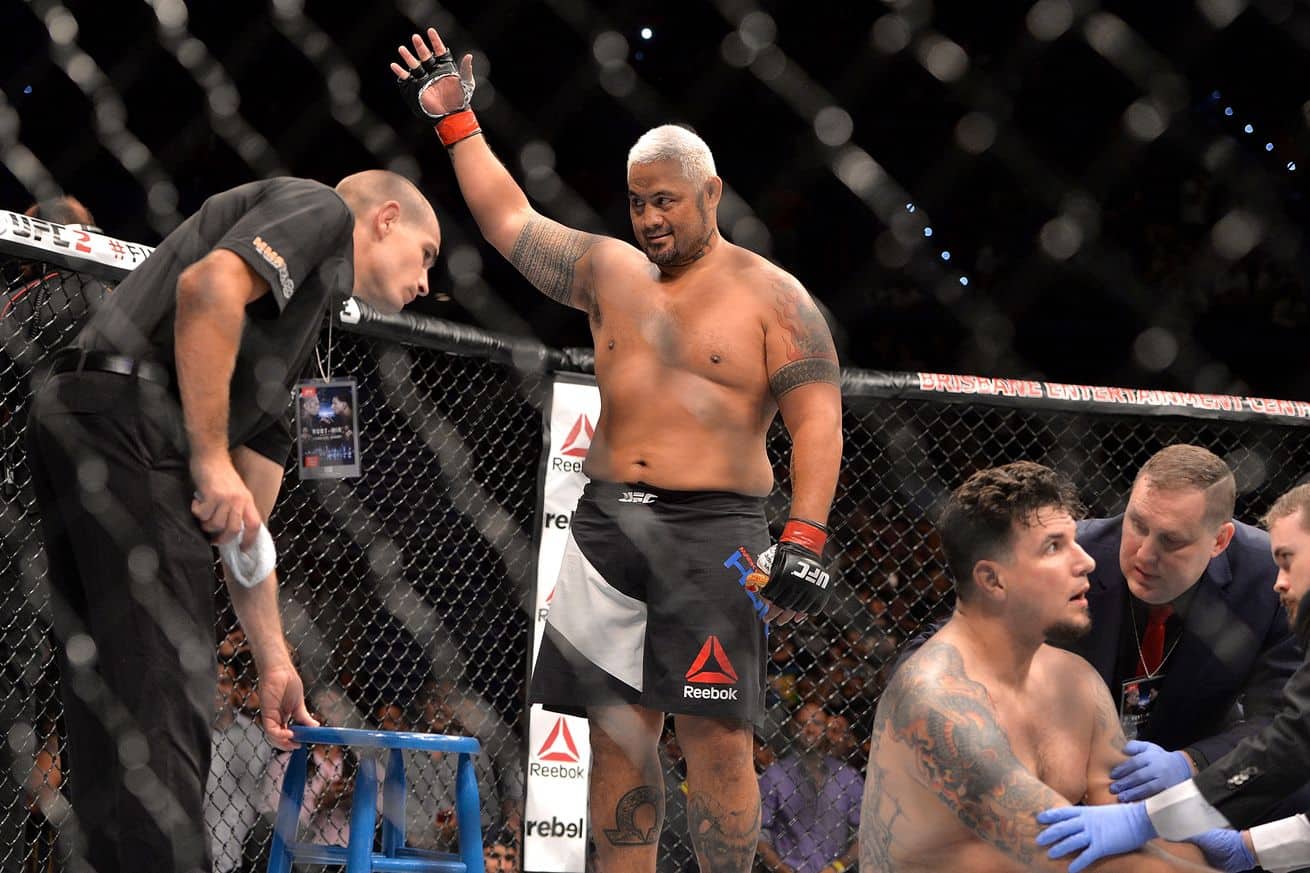 "Look, I think Brock is going to do what he says he's going to do, and that's try to get me to the ground." Hunt said. "I'm an ex K1 kickboxing world champ, so it's no secret that stand up is my thing."
"But he has to remember that he's not the first guy I've fought who wants to take me down, I've been used to that sort of thing since i first started in MMA, the key for him will be not getting his lips punched into the crowd when he tries."
"I'm going to do what I always do. Keep it simple and when I put my fists on his face it's going to do more than shake the rust off, that's it, he'll be gone." He said. "I don't have anything against the guy or nothing but I think it'll all be over within the first round."
Mark Hunt's somewhat fairy tale journey through the UFC heavyweight division could well finally lead to a title shot in the near future. That said, the currently unranked former champion Brock Lesnar could throw a spanner in the works with an unexpected win at UFC 200.
Tick tock.