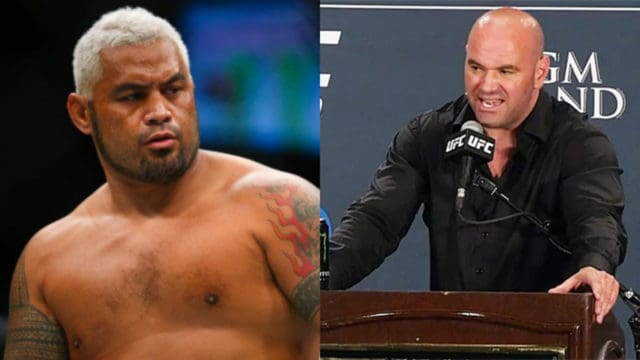 UFC heavyweight, Pride FC veteran and former K-1 world champion Mark Hunt has really been there and done it in the combat sports world. His exciting one punch knockouts make 'The Super Samoan' a huge draw among fans, and he has been quite the Cinderella story since joining the UFC, at least for a time he was. After facing Brock Lesnar at the historic UFC 200 card on July 9, things have taken a drastic turn.
Lesnar was revealed to have failed a dope screen by USADA (United States Anti Doping Agency) on both June 28 and July 9, the day of their fight. Having won a convincing decision over Hunt and took home a record-breaking $2.5 million purse, Lesnar's drug scandal has enraged fans, but one worse than 'The Super Samoan' himself.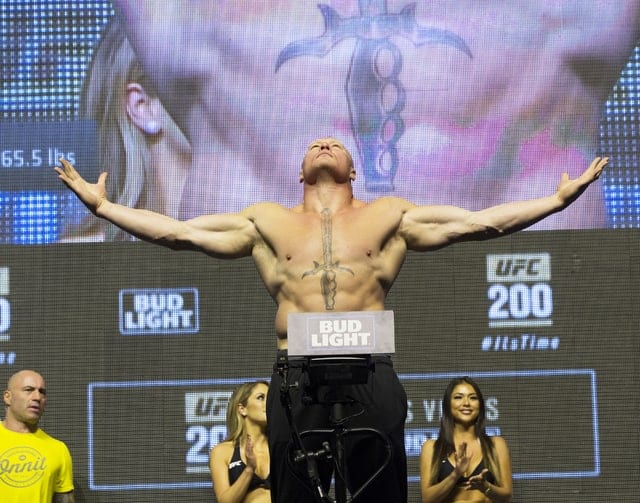 Lesnar's shredded physique had many eyebrows raised before UFC 200. He was visibly bigger than seven years ago at UFC 100, and as he creeps up on 40 years of age his opponent Hunt is suspicious in pre-fight interviews. Initially after the fight 'The Super Samoan' was typically respectful as usual. Once the bad news on the WWE superstar was revealed though, Hunt declared he wanted all of Lesnar's purse or a release from his contract with the UFC
It appears Mark Hunt has seen enough cheating and underhanded tactics by his fellow fighters, having fought three fighters that have failed drug tests either before or after the fact, or both. Appearing on The MMA Hour with Ariel Helwani this afternoon, 'The Super Samoan' furthered his call to fighters to join his union. He also makes some seriously damning statements about the UFC, USADA, Brock Lesnar and anyone who thinks it's OK to 'juice' and fight.
Fair warning: This interview is not for the faint of heart as Mark Hunt does not hold back at all.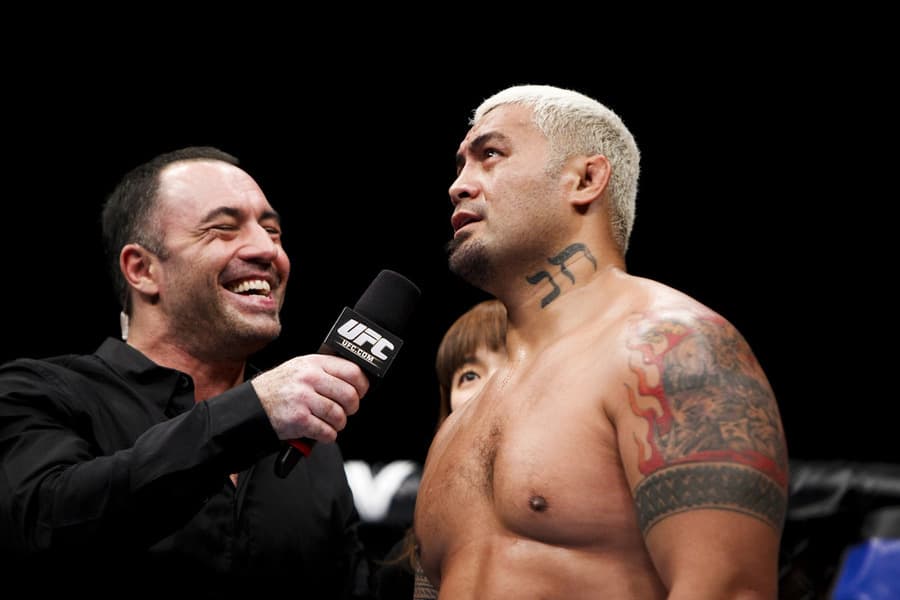 "All these people who follow that piece of crap cheater are saying 'why are you still talking about it? It's OK to cheat,' Listen here; all these boys and girls who want to be prize fighters just stick a needle in your ass and you'll be fine!"
"I reached out to Dana to ask him what's going on, and they aren't doing a damn thing. What if I get really badly hurt or die? He's a cheater, Brock is sticking needles in his arsehole, they should go to court for it. Who's gonna look after my kids if I die against one of these cheaters?"
"That's how these dirty cheaters win titles, they are all cheating, they aren't clean. At this moment I don't want to be a part of this company unless they do something about this sh*t. They are not doing anything about it."
"If you are gonna make this a cheaters sport, lets all cheat, we'll all stick needles in our arse and see who dies first. To be honest I don't know why they gave him the exemption, it's like he's walking in to the octagon with a gun. Someone could die because someone was cheating."
"There's no way that white monkey is gonna make 265. Then when he gets caught then they throw me under the bus? You f*cking cheaters should all die in a fire, f*cking kiss my arse. I'm thinking maybe (the UFC) knew."
"Why did they give him the exemption? They were just like 'let's stick this juiced up monkey in there for a big fight.' Then the fool had his own press conference. People are scared because of what the company says, f*ck the company. They don't care about you!"
"I'll probably get a firing message from the company, but f*ck them, the company is a bunch of scumbag. They made enough money from our blood for years. The worse thing about it is I get sh*t from these steroid using monkeys, are you gonna look after my family? C*nts."
"They should get sued and go to criminal court. I'm considering legal action. F*ck the UFC, bunch of c*nts, motherf*ckers, f*ck you fire me for that!"
"Trying to start a union is hard, but I can't carry on fighting cheaters. It's a bunch of cheaters and crooks. We need all the fighters to get together, this is about the future of the kids who look up to us as fighters. The UFC just thew me under the bus, they don't give a sh*t about us."
"It's time for us to stick together, these companies don't make nothing without us, they make no money without fighters. It's gotta be done, somethings gotta be done. I'm not interested in working for a company that throws you under the bus. They are all cheaters, f*ck em'"
"Sooner or later someone is gonna die, are they just gonna let the other guy walk away if he gets caught doping. This is up to the fighters to make it better. Why would you want to get in the UFC when everyone is cheating anyway?"