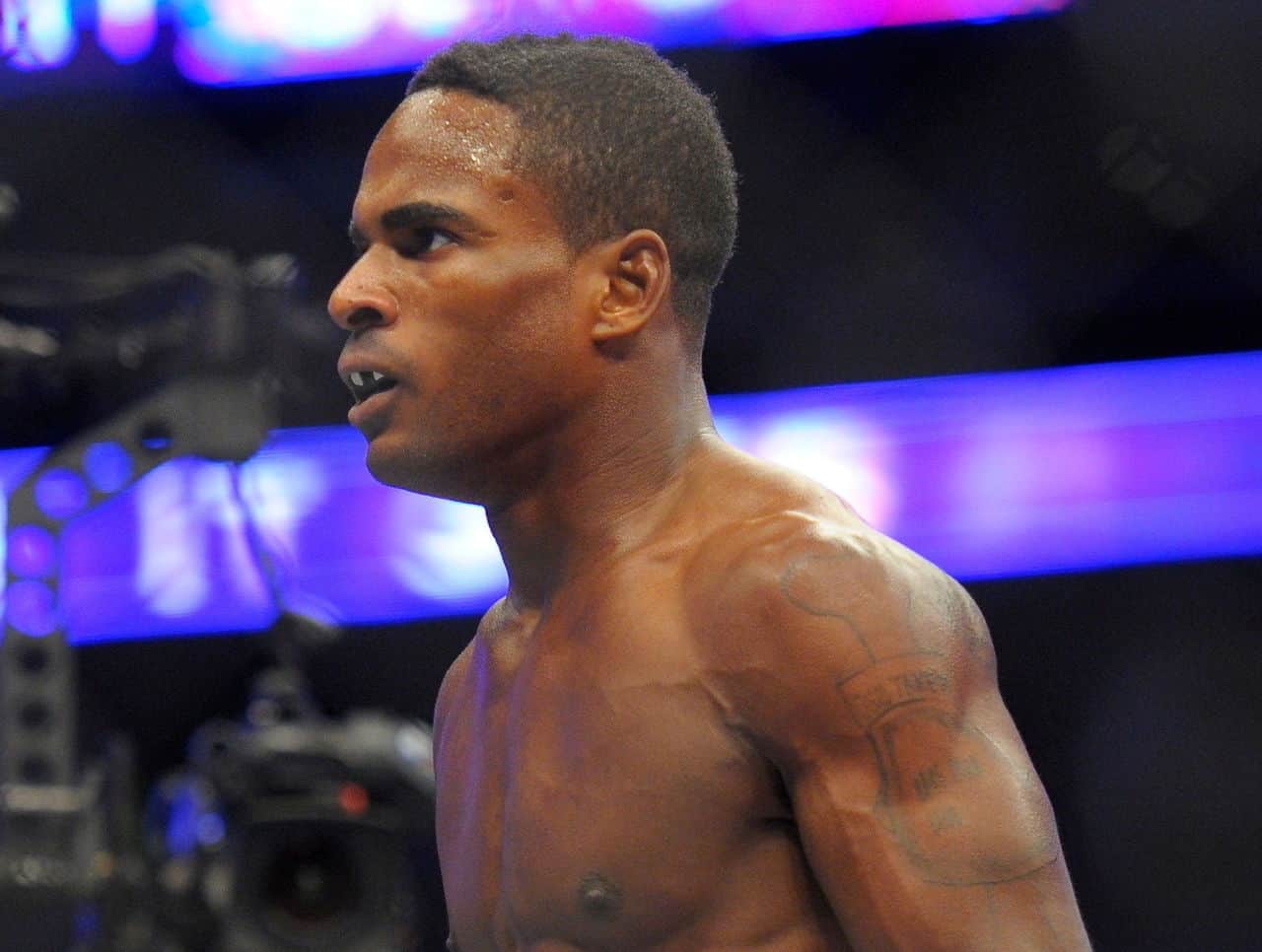 If you couldn't tell by now, Bellator welterweight Lorenz Larkin is not a fan of Paul Daley nor does he like talking about him. According to Larkin, talking about the fight is the opposite of what he thinks their upcoming fight should be about.
Instead, their styles should sell the fight. He doesn't believe that it should be a manufactured grudge. Despite his mindset, Larkin is doing what Daley has done in the past, which is talking. They are set to fight each other this weekend at Bellator 183.
"I don't do the fake stuff," Larkin told MMAjunkie during a media day in support of the Spike-televised fight. "I get it, you're trying to sell the fight. But we don't need to sell the fight. It's exciting in and of itself. So don't do the extra (expletive).

"He's not that guy. He's not a talker. He doesn't have that charisma. He just fights. If I was a promoter, I'd just be like, 'Fight.' Let's not put him in front of the camera. Let's not let people talk to him. Let's just let them like him because he fights, not his charisma. Because he doesn't have it."
Up until this summer, Larkin didn't feel this way. He thought of Daley as his next fight. When Bellator MMA President Scott Coker came to him with the idea of this bout, he had asked for a few days to check with his doctor to see if he was healthy enough to compete.
"'We're waiting on you, Larkin, to sign the contract,'" Larkin remembers of Daley's words. "'Don't be scared,' or some (expletive) like that. So I'm like, scared? It's going to be funny in the years that come along," Larkin said. "I know somebody is going to do a compilation of him talking all this mess and the repercussions of his stuff."
Bellator 183 is set to take place at SAP Center in San Jose, California on Saturday, September 23rd. The main card airs on Spike TV at 9 PM EST.