Logan Paul offers to make UFC debut against Paddy Pimblett on proposed Elon Musk, Mark Zuckerberg card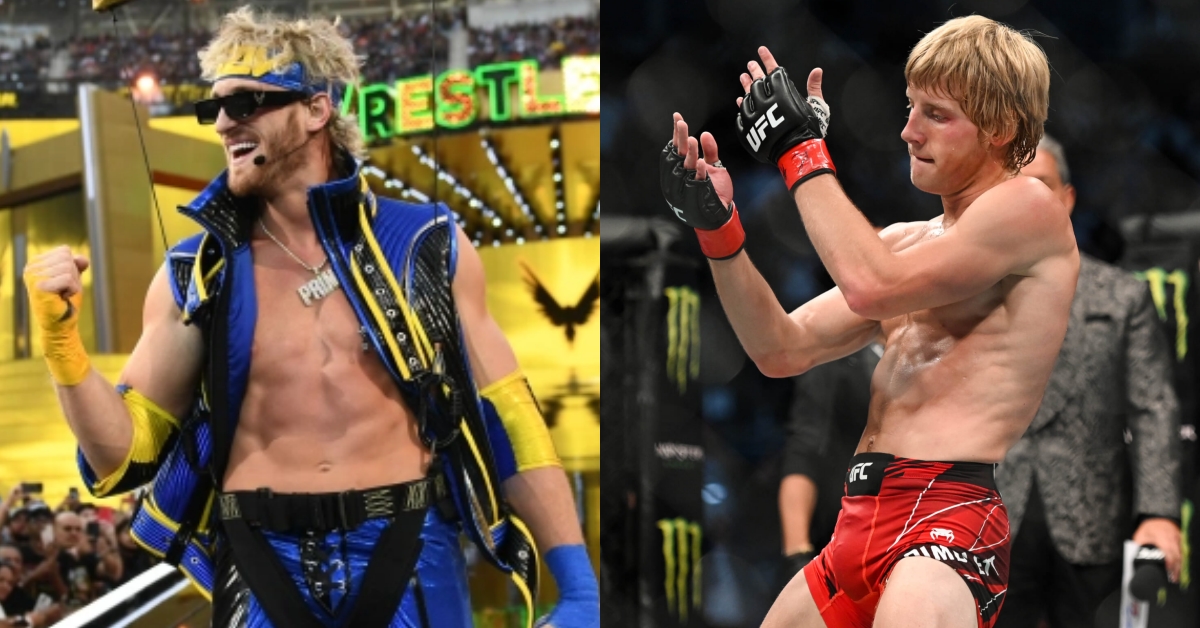 With rumors continuing to circulate regarding a potential fight between infleucential Tesla founder, Elon Musk, and Meta face, Mark Zuckerberg – professional wrestling star and podcast host, Logan Paul has offered to make a debut under the UFC banner on a proposed card featuring the billionaire duo – taking on polarizing lightweight, Paddy Pimblett.
Logan, an outspoken podcast host, former professional boxer and professional wrestling talent under the banner of the WWE (World Wresling Entertainment) – recently featured at a flagship Money in the Bank event for the professional wrestling outfit.
Logan Paul offers to fight Paddy Pimblett in potential UFC debut
And attempting to capitalize on suggestions of a potential future fight between Twitter owner, Musk, and Brazilian Jiu-Jitsu practitioner, Zuckerberg – Paul has offered to make his debut in professional mixed martial arts on a proposed card featuring the duo, taking on Liverpool prospect, Pimblett.
"I'll be honest, I pitched it," Logan Paul said on his podcast. "I pitched it internally, I pitched it to the [executives] that be, if Elon Musk and (Mark) Zuckerberg, I will do my UFC debut on the undercard, I'll fight for free, for charity."

"You know who I want to fight actually cause that b*tch ass Andrew Tate won't fight me," Logan Paul claimed. "Give me Paddy Pimblett. Give me 'Paddy the Baddy'. In the offseason, that boy looks like a blimp and he'll come up to my weight class and I'll wallop him. He's too small when he cuts weight. When he doesn't cut weight he's a f*cking horseshoe."
Sidelined since co-headlining UFC 282 back in December of last year, polarizing former Cage Warriors featherweight champion, Pimblett remained unbeaten since moving to the Dana White-led promotion – securing a hugely-controversial decision win over Queens native, Jared Gordon.