Krzysztof Jotko Wears Down Thales Leites In Decision Win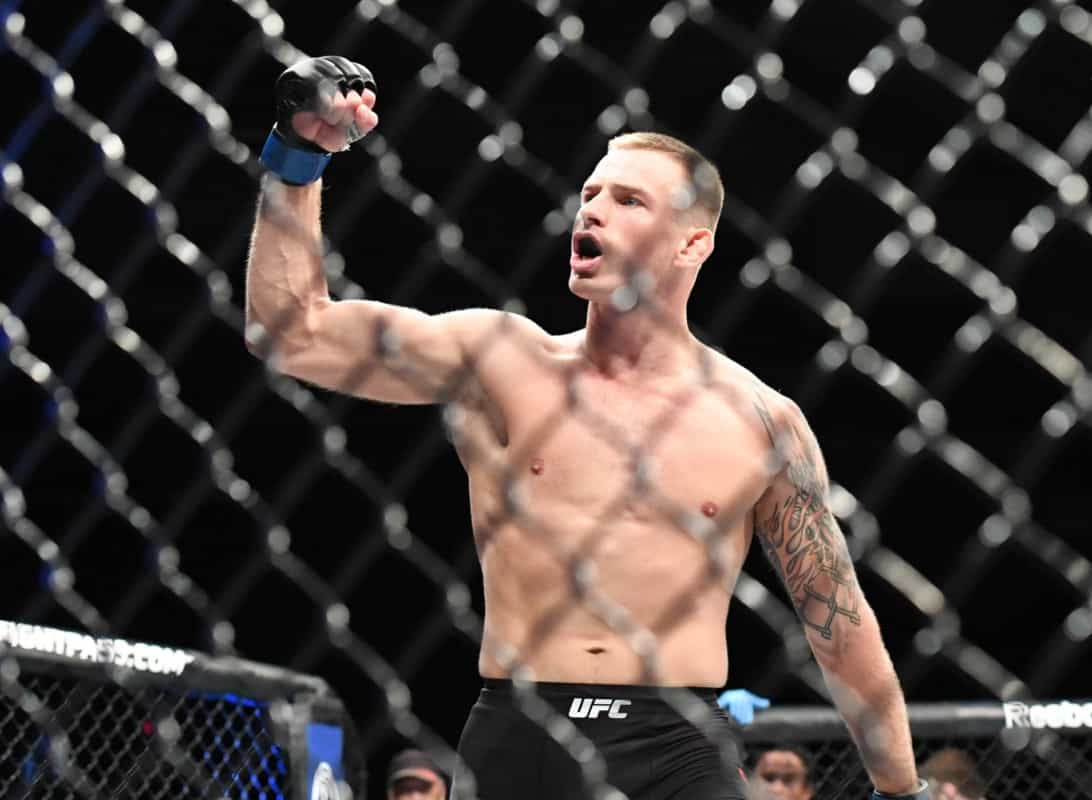 Following two welterweight tilts, the third bout on the main card of UFC Fight Night 100 saw a pair of middleweights meet inside the Octagon. The two 185-pounders were Thales Leites (26-7) and Krzysztof Jotko (19-1).
Jotko earned the biggest win of his career and he did it decisively.
Jotko went high with a kick early and it was blocked. He went for it again to keep Leites on his toes. The Brazilian got in a clinch and pushed Jotko against the cage. Leites tried taking Jotko down, but couldn't do so and the two separated. Leites timed a takedown. Jotko turned and Leites grabbed the arm, but couldn't do much. Jotko wound up in top control and landed some punches with 10 seconds left in the round.
The second round began and it was all Jotko from the start. His offense had Leites moving back before he ended up in top control. Referee Mario Yamasaki stood both men back up. Jotko landed a counter right hook and took his opponent down again. He connected with a hard right hand. The round ended with Jotko in control.
A big left hook connected for Jotko under a minute into the final frame. Leites went for a guillotine, but Jotko slipped out and landed a clean left hand. Jotko had a tight hold on a tired Leites. He postured up and landed some short punches. He kept raining down punches and at this point, Leites looked too exhausted to pull off a last minute submission. The final horn sounded and the winner was clear.
Final Result: Krzysztof Jotko def. Thales Leites via unanimous decision (29-27, 30-27, 30-27)