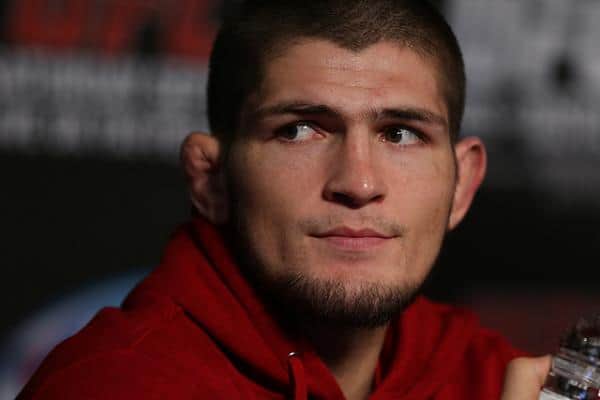 Khabib Nurmagomedov's uncle has revealed the plans that the UFC lightweight champion has place regarding his pro-MMA career.
Khabib Nurmagomedov's Uncle Reveals
Alex Nurmagomedov recently conducted an interview with Russian website Sport Express where he brought up how his nephew has a specific idea of how he wants to end his career. Alex did state that Khabib has already been offered $15 million for a rematch against former UFC lightweight and featherweight champ Conor McGregor.
Tony Ferguson Fight
The only problem with that is Khabib not being interested in this fight. Instead, he wants to fight former interim lightweight champion Tony Ferguson to close out his career and call it a day.
"From the start, they offered him 15 million if he agrees," Alex Nurmagomedov told Sport Express (via Google Translate). "But Khabib said no. Let Conor stand in line, let him fight with others. Khabib wants to fight Ferguson, and then finish his career."
Potential Timetable
The reason that the UFC champ wants to fight Ferguson is due to the promotion trying to book a few times in the past. Also, it's because of Ferguson's TKO win over Anthony Pettis in the UFC 229 co-main event.
"We planned (a Ferguson fight), but it can pass only if Khabib remains in the UFC," Alex Nurmagomedov told Sport Express. "Many organizations with large prize funds offered him to sign a contract: Bellator, Akhmat, Fight Night. If Khabib remains in the UFC, then in April or May there will be a battle with Ferguson."
The Bellator Offer
Alex also addressed the big-money offer made by 50 Cent for Khabib to fight under the Bellator MMA banner that is owned by Viacom. At this time, Khabib will only fight for some big bucks which would be for no than $5 million.

"For $2 million (from Bellator), Khabib will not fight. Now he is ready to go into battle for no less than $5 million. In Bellator we were told to name our amount and they are ready to sign a contract. If Khabib leaves UFC, another eight people can leave with him. I can not list them all, but they are powerful, good fighters. I will not yet call their names. The UFC asked Khabib not to hurry, because they have not yet made a final decision."