Khabib Nurmagomedov touts Justin Gaethje as hardest hitting UFC opponent: 'He hits like a truck'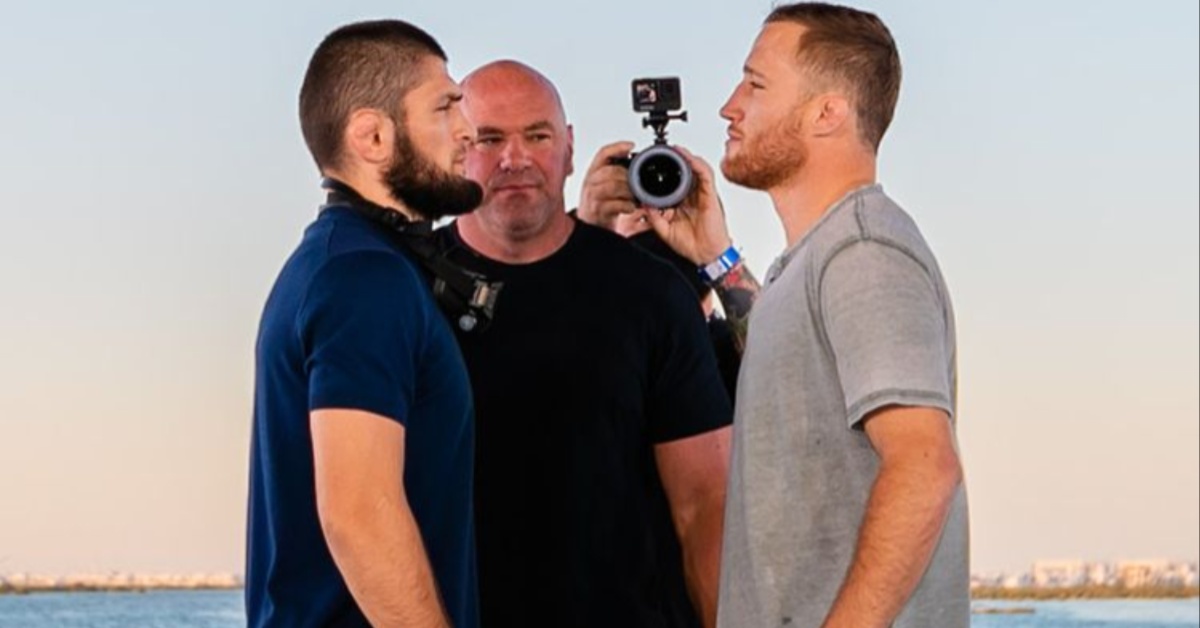 Former undisputed lightweight champion, Khabib Nurmagomedov has claimed former interim division titleholder, Justin Gaethje is the most dangerous and hardest hitting opponent he shared the Octagon with during his tenure with the UFC – detailing the ferocious power the Arizona native possesses.
Nurmagomedov, a former undisputed lightweight champion under the banner of the UFC, retired from combat sports back in 2020, citing the passing of his late father and head coach, Abdulmanap Nurmagomedov as the reasoning behind his decision to hang up his gloves.
The announcement came immediately following Nurmagomedov's title unification win over the above-mentioned, Gaethje, submitting the then-interim lightweight champion with a stunning second round triangle choke for a technical submission win on 'Fight Island'. 
Khabib Nurmagomedov heaps praise on Justin Gaethje
And reflecting on his career and the opponents he has faced, Nurmagomedov, who also successfully defended his title against fellow punchers, Conor McGregor, and Dustin Poirier, revealed that Dominance MMA stablemate, Gaethje holds the most worrying power.
"I think it was Justin Gaethje," Khabib Nurmagomedov told Patrick Bet-David during a recent interview. "He hits like [a] truck, but it was one thing what breaks like it was right uppercut and left hook, it was his best shot in the fight and I told him, 'Brother, this is everything you have?'"
"I was talking with him, it was [a] conversation inside the cage," Khabib Nurmagomedov explained. "I like Justin Gaethje, and I was talking with him after this combination, and [at the] end of the first round, he started to like tire, and I told him, 'This is jetlag because you come to Abu Dhabi one week before the fight, I'm here one month.' I know where I was after one week because this is like [a] desert. You have to be there at least a couple of weeks before the fight. I know myself, one week when I come [to Abu Dhabi], I cannot sleep." 
Most recently headlining UFC 291 back in July, Gaethje avenged a TKO loss to common-foe, Poirier, finishing the Lafayette native with a stunning second round high-kick KO to land the symbolic BMF championship. 
Would you like to see Khabib Nurmagomedov make a return to UFC?