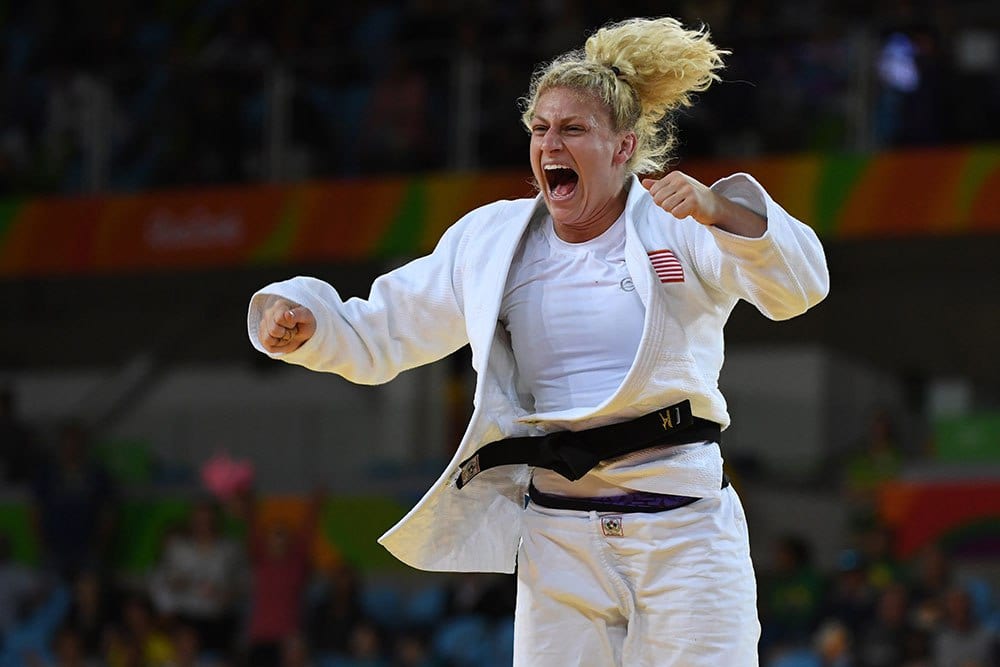 Having already dominated at the highest level in Judo, Olympic gold medalist Kayla Harrison 'knows' a fight with Cris Cyborg is inevitable.
The comparisons between Ronda Rousey and Harrison are unavoidable. Both women dominated in Judo, competed in the Olympics, and then transitioned to MMA. However, just two fights into her professional MMA career and Harrison looks nothing like the former queen of mean.
It took Harrison a little over two rounds to stop a very tough Jozette Cotton at last weekends PFL 6 in Atlantic City, New Jersey.
"Initially, I was disappointed, but I got over it pretty quick," said Harrison, on her sophomore MMA contest (via ESPN). "If I don't win in dominant fashion instantly, I'm not happy. But I talked to my coaches and my boyfriend [UFC welterweight Tony Martin] and realized I got a lot of good experience."

"In a way, Rousey was lucky her matches were so short because no one got to study her. But the fact she could always go straight for her opponent's head and get into the clinch, I feel it didn't help her development never being able to go three rounds. I won't ever say anything bad about Ronda, but every fighter has to adapt in MMA. It's constantly changing. Gaining that experience was really good for me."
Harrison has transitioned nicely into MMA. Her work ethic is unparalleled, and rarely has someone with her overall skillset crossed over into MMA. Be that as it may, Judo isn't fighting, and there are some things that don't come naturally to a Judoka.
"I say it almost every interview, but head movement is something judo players never think about, because no one is trying to punch you in the face," Harrison said. "Head movement is so key, and it doesn't come naturally to us. Slipping, rolling and parrying punches is huge in MMA."

"Of course I'm focusing on my striking, but also how to get into the clinch safely and effectively. And if I can't take them down up top, I can take them down below the knees with wrestling, which is something I never really did in judo."
Harrison is halfway through a four-fight deal with the PFL. Her contract stipulates that she must fight every four months. Obviously, that is too soon for a possible Cyborg fight. However, the Brazilian is nearing the end of her UFC deal and is expected to have no shortage of suitors. The PFL would be an interesting landing spot for Cyborg.

"I would love it if Cris were to end her contract with the UFC [in 2019], and maybe she'll want to come fight in the PFL," Harrison said. "PFL takes good care of their fighters. They're into promoting their fighters. I think she would be treated much differently here and who's to say, maybe we could meet in the finals [of PFL's season format]."

"I know that to be considered the best in the world, I have to beat Cris. I don't think I'm ready yet, but I know I will be. I'm not going to make guesses on the future, but I do know I will fight Cris Cyborg."