Justin Gaethje Overwhelms Tony Ferguson To Become Interim Champ – UFC 249 Highlights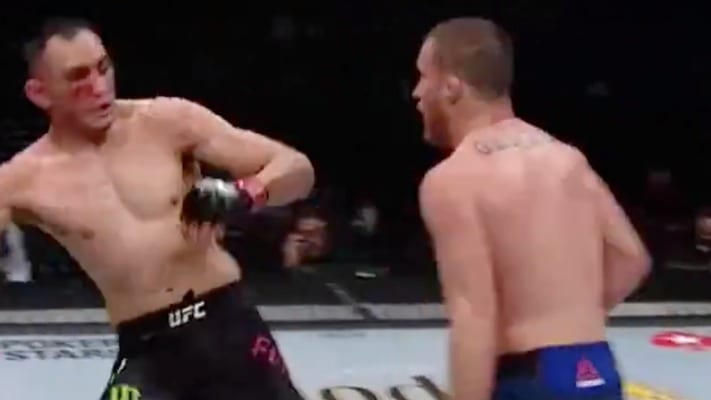 It looks like we may never see Khabib Nurmagomedov vs. Tony Ferguson — thanks to Justin Gaethje.
Gaethje put on the performance of his life as he finished Ferguson in the fifth round to become interim lightweight champion. As a result, he will now go on to face Nurmagomedov in a title unification fight later this year.
As for Ferguson, his 12-fight winning streak comes to an end and he will now have to fight another opponent if he wants a shot at the lightweight title.
You can watch the highlights below:
What did you make of Gaethje's performance?