Josh Barnett Flagged For Potential USADA Violation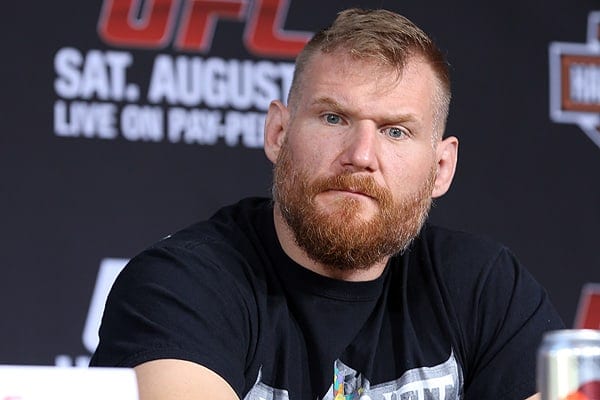 USADA announced on Tuesday that former UFC heavyweight champion Josh Barnett failed an out-of-competition drug test stemming from a Dec. 9 screening. He is now facing a UFC anti-doping violation.
It's no secret that Barnett has had a history of failed drug tests, going all the way back to 2001 after he beat Bobby Hoffmann at UFC 34 when he was given a warning for a positive screen. In his next fight, he beat Randy Couture to win the UFC heavyweight title in 2002 but tested positive for banned substances after the fight and was stripped of the title. Back in 2009, he was supposed to fight Fedor Emelianenko at Affliction: Trilogy, but he tested positive for anabolic steroids ten days before the event, which was canceled as a result of it.
The UFC issued this statement:
The UFC organization was formally notified today that the U.S. Anti-Doping Agency (USADA) has informed Josh Barnett of a potential Anti-Doping Policy violation stemming from an out-of-competition sample collection on December 9, 2016.

USADA, the independent administrator of the UFC Anti-Doping Policy, will handle the results management and appropriate adjudication of this case. It is important to note that, under the UFC Anti-Doping Policy, there is a full fair legal review process that is afforded to all athletes before any sanctions are imposed.

Consistent with all previous potential anti-doping violations, additional information or UFC statements will be provided at the appropriate time as the process moves forward.
Barnett (35-8) has had a great 20-year-long career, and he is coming off a third-round submission of Andrei Arlovski in September. Since returning to the UFC after a stint in Strikeforce, he is 3-2.