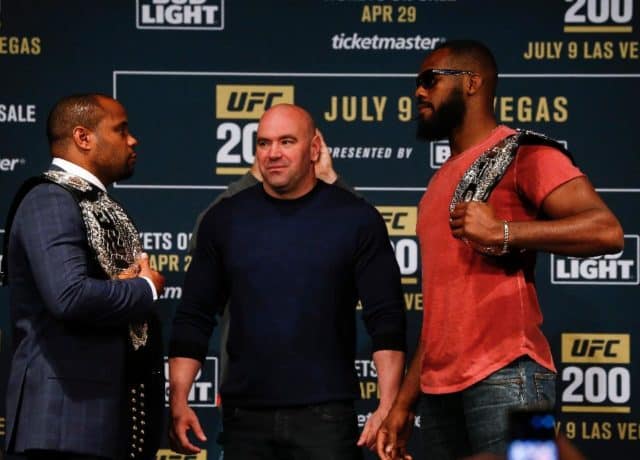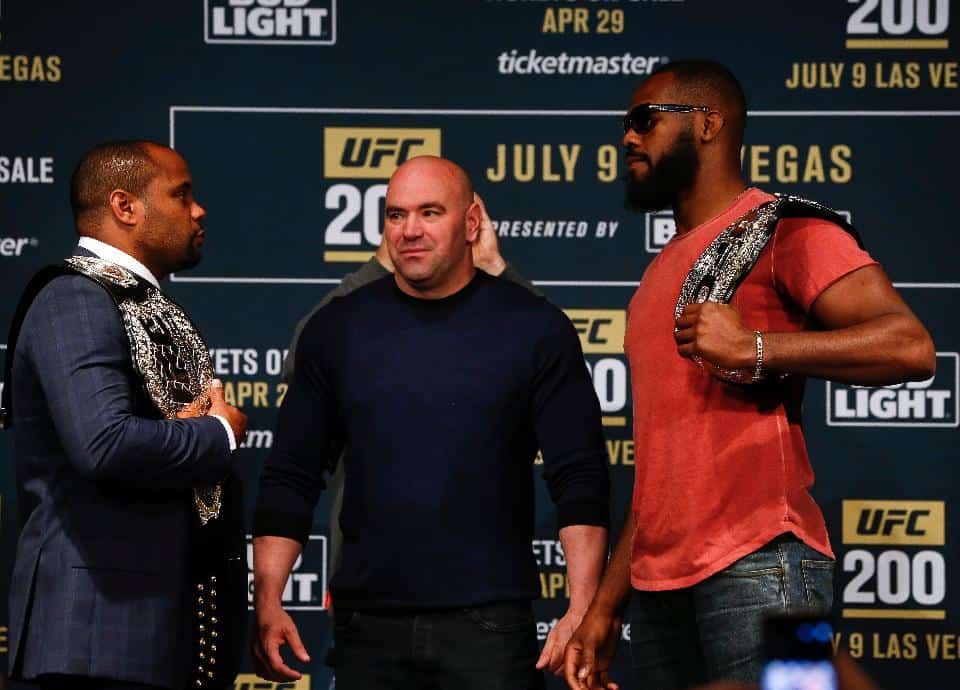 Jon Jones' striking coach John Winkeljohn is extremely confident that the former light heavyweight champion will not only make it to UFC 214 to take on current champ Daniel Cormier, he will also make it look easy.
Speaking with Submission Radio, Winklejohn assured fans that "Bones" won't have any issues making it to fight night, an issue that has plagued the former champ since being stripped of his title.
"Nah, he won't exit. No, Jon's getting his title back – well, the title he never lost. Yeah, he's walking out back being the champ of the world again. Absolutely, absolutely. Jon's focus is on point. Like I said, when Jon gets on top of someone on the ground, it's always a bloody mess with elbows, etcetera. He's got great submissions from there too and Jon can take Daniel down like you saw last time, there's no doubt about it. But on the way, there's a lot of strikes that Daniel's gonna run into before he gets taken down."
Jones and Cormier fought back at UFC 182 in 2015, where "Bones" defended his title with a unanimous decision victory. That loss remains DC's only defeat in his 20-fight professional MMA career.
Cormier most recently choked out Anthony "Rumble" Johnson for the second time to defend his title while Jones has been sorting out his suspension.
The former 205 pound kingpin has had a whirlwind of drama throughout the past few years. He initially got into some trouble after a hit-and-run that left a pregnant woman injured, and after reappearing at UFC 197 to take on Ovince Saint Preux for an interim title, Jones was stripped of his belt once again following a failed drug test leading into his scheduled rematch with DC at UFC 200.
However, to hear Jones' coach tell it, fans can be rest assured that "Bones" will make t to the fight at UFC 214 in July, and will leave victorious once again.
Do you expect Jones to make it to his fight with DC? And will the former champion regain the belt he essentially never lost?
If you enjoyed this story, please share it on social media!