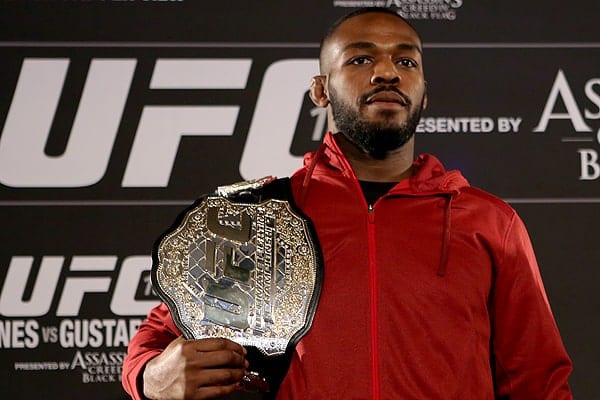 With the UFC and the entire MMA community still trying to wrap their collective heads around the devastating news that Jon Jones had been removed from his UFC 200 main event against rival Daniel Cormier due to a potential USADA violation, the troubled former champion appeared in front of fans and media in Las Vegas today (Thurs., July 7, 2016) to address the situation.
First, Jones issued an apology to the UFC and his fans:
"Oh man. I, um, I want to start by apologizing to all the fans, all the fans who came out to support me for UFC 200. Obviously the UFC, the Fertittas, for not being able to perform, and I know there's been a lot going into this event, all the staff of the UFC. And Daniel Cormier – I want to apologize to Daniel Cormier. I know this fight means a lot to him. The fight meant a lot to me, and the fight's not happening. I really don't know what to say. I'm really sorry about this happening."
From there, his manager Malki Kawa took the mic, noting that the last day was obviously a storm and that they were going to fight the allegations:
"What can I tell you guys is this last 24 hours was a whirlwind. We got the notification from Jeff Novitzky of the UFC that there was a possible flag for some PED violation. We're here this morning to basically deny that, apologize that this has happened, and go from there. But at this point, we're not going to get into the details of the notice that we got, simply because we're going to do what we have to do to fight this."
Expanding on that, Kawa assured the press that Jones' B sample was already being tested:
"The B sample's being tested today."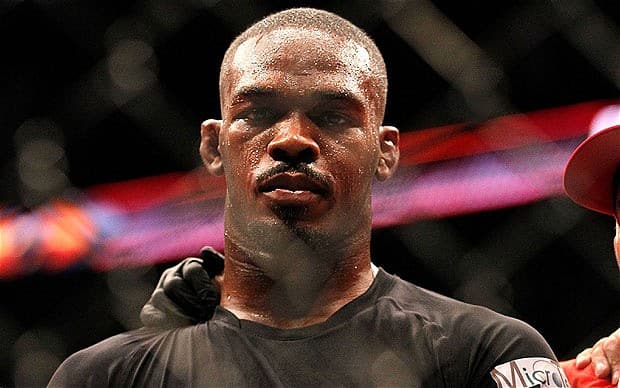 Jones then spoke again, adding that he has never been and is not an advocate of performance-enhancing drugs, and has taken the same supplements throughout his career:
"The whole situation really sucks. It really sucks. It really hurts a lot. You know supposedly they found something in one of my samples I have no clue what it is. I don't even know how to pronounce it. I've been taking the same supplements my whole career. And I've been so outspoken about being against any type of performance enhancers; I'm still to this day extremely against performance enhancers. The whole thing sucks because, you know, being labeled as someone who would ever cheat, it just hurts me more than anything else I've ever been through in my career. It just sucks, right now I'm kind of like, I don't really know how I feel about it."
Kawa took back over again, noting that Jones is still emotional about the whole scenario as they attempt to fight through the necessary steps to clear his already sullied name:
"Obviously it just happened. He's a little emotional about it; he's a little distraught about it. It's not an easy thing for him to swallow. So obviously we're just going to go step-through-step through the process and take it day-by-day."
Discussion then shifted to the specifics of Jones' failure, to which Kawa said he couldn't go into great detail about. All he could reveal was that the Jones camp felt their fighter would be exonerated by the end of the process:
"From my preliminary understanding of it, absolutely, one hundred percent. So, without saying too much more, you know, I feel like by the time this is all said and done, it'll be alright." 
From that point of view, it seemed as if Kawa and Jones were insisting that the failure could have been a tainted supplement, something that has seen previously flagged combatant Yoel Romero and Tim Means receive shortened suspensions after initially being tabbed for PEDs.
With details still scarce, Kawa went as far as to suggest that was the case without saying it outright:
"It could be. I don't want to say much more than that because I gotta go through all the reasonable steps, but it could be."
The tainted supplement defense seems to be one that nearly every fighter is using as their go-to fallback when flagged for a potential USADA violation, and indeed, in these early days of working out the kinks of the UFC's new and increased testing partnership, it may in fact be a viable defense.
But with drug-based (performance-enhancing or not) violations seemingly racking up for Jones with no end in sight, he's going to have to put together quite the argument to find himself cleared of this one.