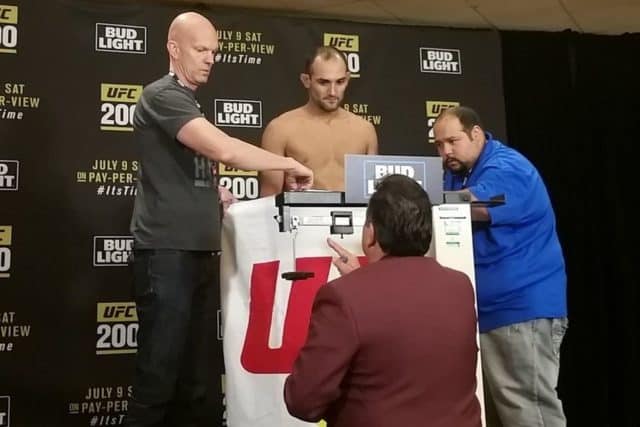 Since losing the UFC welterweight title in 2014, former champion Johny "Bigg Rigg" Hendricks has experienced a sudden fall from grace, as he's lost two of his last three bouts. He's also had difficulty with weight cutting and he once again failed to make the 171-pound limit yesterday (Dec. 29, 2016) for his fight against Neil Magny at tonight's (Dec. 30, 2016) UFC 207 from Las Vegas, Nevada.
Because of his recent struggles and the harm he is putting on his body, Hendricks admits that his days as a welterweight are 'done' after UFC 207:
"I'm done fighting at welterweight," he told MMAFighting, just hours before the fight. "Unless they open up a 175-pound division, I'm moving up to middleweight."
As far as his move up to middleweight goes, Hendricks said that he has informed the UFC of his plans, although they have yet to comment on it. "Bigg Rigg" also feels as if his strength and knockout power will follow him up to 185-pounds:
"The lord blessed me with great strength," he said.
What do you make of Hendricks' decision?
If you enjoyed this story, please share it on social media!