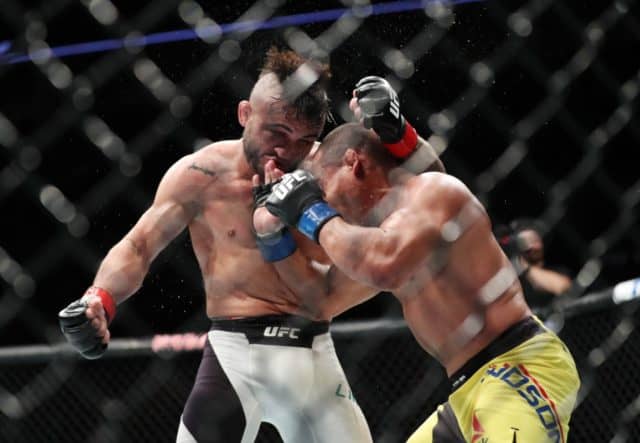 A spot at the top of the crowded bantamweight ranks was up for grabs when John Lineker met John Dodson in the main event of tonight's (Sat., October 1, 2016) UFC Fight Night 96 from Moda Center in Portland Oregon.
The fight promised to be a rock 'em, sock 'em sort of bout between two of the heaviest 135-pound hitters in the world, and it didn't fail to deliver. In a back-and-forth, five-round affair, Dodson and Lineker traded an endless amount of shots in a close fight. Dodson was the more accurate fighter and kept the movement level high to land several high kicks, while Lineker utilized his trademark pressure to batter 'The Magician' with a brutal torrent of body shots and hooks.
In the end, Lineker took home a very closely-contested split decision.
Watch the full fight video highlights of the rising Brazilian contender's biggest win right here:
If you enjoyed this story, please share it on social media!