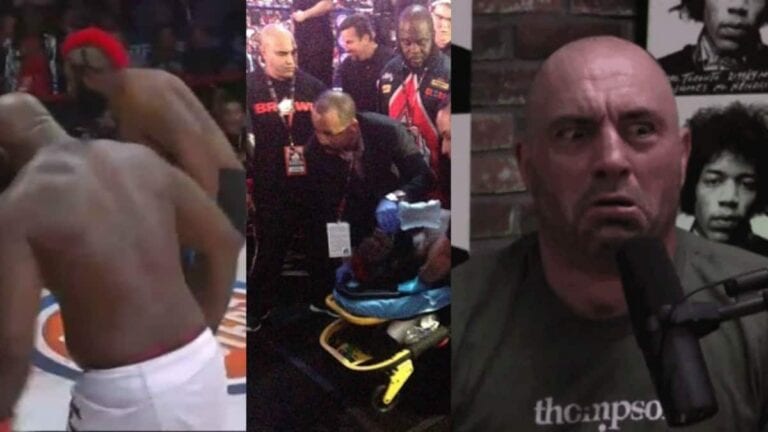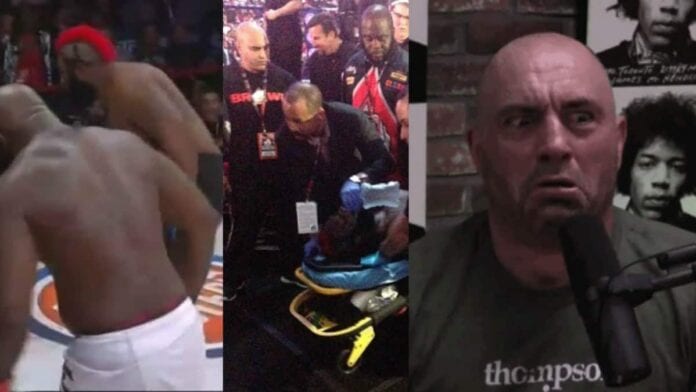 UFC color commentator Joe Rogan was watching the circus that was Bellator 149, and needless to say he wasn't very impressed…
Bellator 149 was on full steam ahead last night (Friday February 19, 2016) with a series of rather pointless yet potentially fun fights. The saving grace of the mostly talent free main card pinnacle was that it would be an entertaining watch, as Ken Shamrock fought Royce Gracie for the third time and Kimbo Slice faced Dada 5000 in a battle of street fighters. As it turned out, Bellator MMA lost out on both parts, it was a complete circus in every sense of the word, and mainly devoid of even an ounce of entertaining qualities, aside from the comedic aspect.
It's safe to say that even BMMA, notorious for their corny promotion, wasn't aiming for this type of reception to their fights. With a growing roster of talent including recent signee Benson Henderson and a solid list of current champions, Bellator has so much more to offer than the senior freak shows that headlined Bellator 149.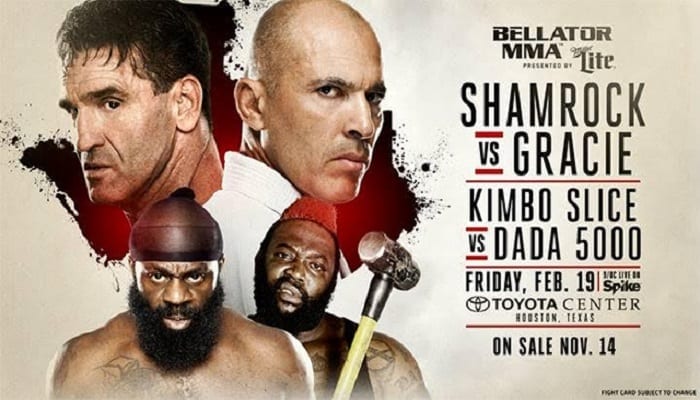 Want to see what all the fuss was about before Joe Rogan's reaction? Here's the highlights of Kimbo Slice's finish over Dada 5000:
.@KimboSlice wins it in round 3! #Bellator149https://t.co/0Q7q6Mcpnn

— Bellator MMA (@BellatorMMA) February 20, 2016

Needless to say, the 'knockout' was less than authentic looking, and Joe Rogan had the following to say about the fight he was watching:
This might be the worst fight I've ever seen

— Joe Rogan (@joerogan) February 20, 2016

But it didn't end there, you'll be glad to know, as the main event was perhaps less staged, but equally as frustrating as the co-main attraction of Bellator 149. Yes, who'd have thought it, but the main event between ageing OAP's Rpoyce Gracie and Ken Shamrock was a complete fail. After quite a blatant groin strike, which the referee saw from his angle unless he was more interested in finding one of Dada's gold teeth at the time, the fight ended in much controversy.
The video: