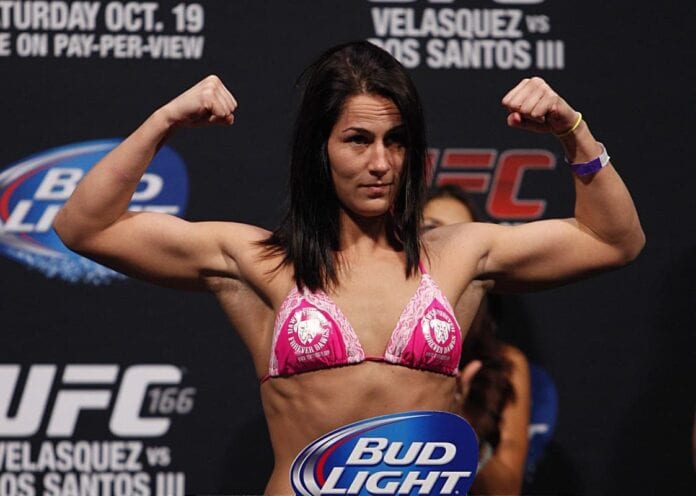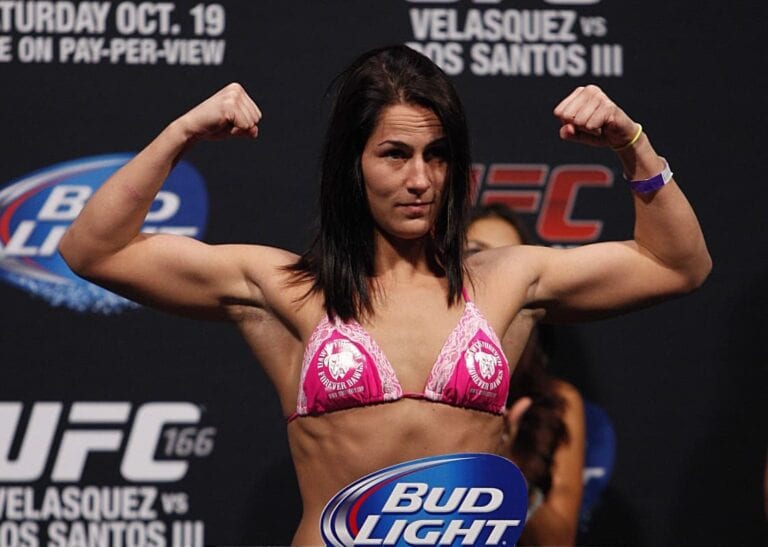 The pound-for-pound rankings are a very interesting and intriguing topic in the world of mixed martial arts (MMA). Height, weight, and fighting style are thrown out the window, as this list simply ranks the best fighters in any weight class in the world.
Recently, there has been some discussion about one member currently sitting pretty high up on the pound-for-pound rankings. Usually the list compiles the 15 best men on the planet together, until now. Sitting at No. 7 is none other than women's superstar and reigning bantamweight champion "Rowdy" Ronda Rousey.
Comparing the best fighters across all of the weight classes can be difficult enough, but comparing male and female fighters is a whole different phenomenon. There is actually one woman, who believes not only Rousey, but all female fighters, should not be ranked alongside men on the pound-for-pound list.
In an interview with Rick C. Lee, top contender Jessica Eye, who is campaigning for a shot with Rousey gave her thoughts on the subject. She claims that she fully considers female fighting a sport, but she believes women should have their own pound-for-pound list:
"Listen, I am 100 percent sold on the fact that this sport, as a female, I don't ever want to do it without the men. I don't ever want the men to feel like we're in competition with them. It's kind of a hard situation when you ask those pound for pounds."
"I don't think the women should be in the pound-for-pound [rankings]. I really don't. I think we should be in our own division, pound-for-pound."
Another controversial topic that has emerged recently, is how the dominant Rousey would fair against male fighters in a fight, with Rousey herself even saying that she could take out some male bantamweights. However, Eye believes this is ridiculous, as she clearly knows she can't compete with men:
"I can train with them and compete with them but no, man," Eye said. "They're men. Come on. Let's not screw up what we know already. Men have testosterone. I go with these 125ers and these guys are fast. If they really wanted to put it on me, they would put it on us. I think they are kind of losing sight of what we already know and that's that they're men."
"They have testosterone. We're women. We have estrogen. There's that difference. If guys want to put it on us and beat us up they can. Come on now. Who we kidding?"
Check out the full interview below:
Do you agree with Eye, should women have their own pound-for-pound rankings?