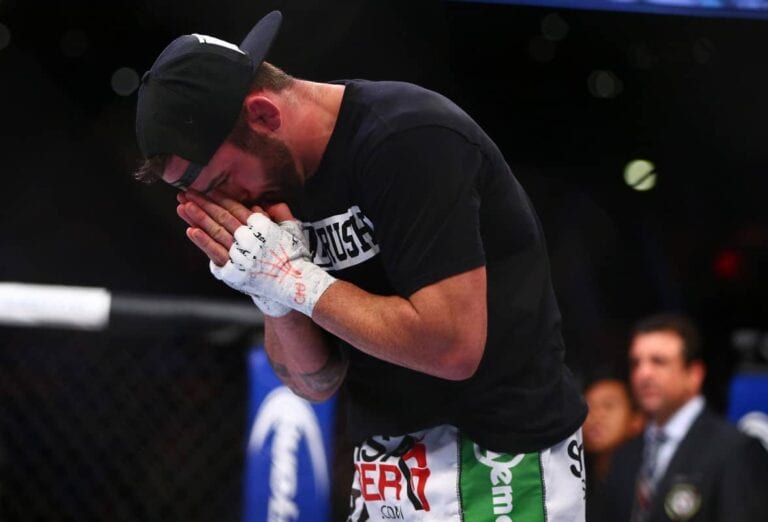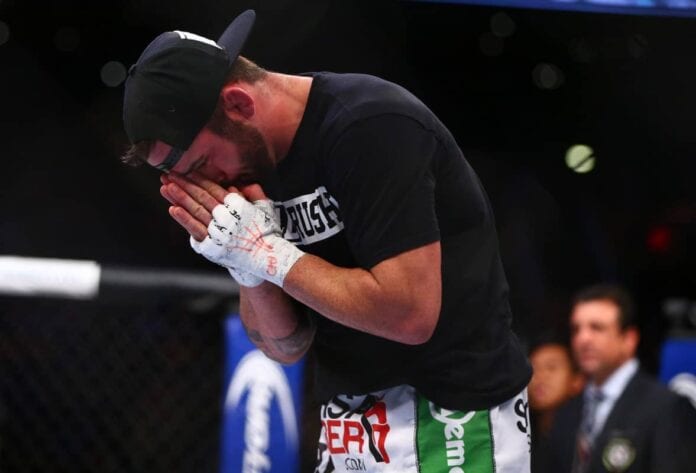 Former World Extreme Cagefighting (WEC) lightweight champion and UFC veteran Jamie Varner unceremoniously hung up his four-ounce gloves following a submission loss to Drew Dober on the preliminary card of last December's UFC on FOX 13 from Phoenix, Arizona.
Leaving his gloves in the cage after the loss, many felt that it was perhaps too early for the 30-year-old Varner to retire from mixed martial arts (MMA) for good. But Varner appeared on this weeks The MMA Hour to unveil the reason for his seemingly early retirement were the more than 30 concussions he reportedly suffered in training, of which he only found out about a few weeks before his fight against Dober:
"I had no idea. I felt like I was in a perpetual state of just constant migraines. I knew it was from sparring, but I thought it was OK. I thought it was normal and that's what we have to do as fighters, part of the cross that we bear is having headaches and being beat up because we're fighters."
Apparently Varner had been sustaining a concussion every time he was hit hard during training, not just when he got knocked out. He listened to his coaches and sparred multiple times weekly, and thought his never-ending headaches were just a part of training hard:
"The best way to get in shape for a fight or to get ready for a fight is to get in a fight," Varner said. "You're sparring. Your training should always be harder than the fight. At least that's what my coach told me."
That may be one of the best ways to get prepared for a fight, but with head trauma, including concussions, and their lasting effects a hot topic in today's MMA, Varner did the right thing is listening to his doctors and stepping away when he still had his senses relatively intact.
Although he sometimes has trouble speaking and forgets small things from time to time, he's working with a cognitive therapist on a monthly basis to stay on top of any issues stemming from fighting.
He's not happy that he was forced to step down early, but he is glad he was able to listen to what he felt like was his higher power telling him it was time to walk away:
"I felt like it was God's way of telling me it was done," he said. "I'm just gonna tarnish my reputation [if I continued]. I didn't really want to go out the way I did, but at least I went out on my own terms."
Varner may have lost four fights in a row during his final UFC stint, but there's not much doubt he still could have put on some great shows and contended with many opponents in the crowded UFC lightweight division.
He was a truly tough fighter who did what many could not and accepts that fighting had ravaged his body to the point that quitting was the best option, and for that he should be commended.
Photo Credit: Mark J. Rebilas-USA TODAY Sports